Program Spotlight
The NETX curriculum is industry-driven, centered on the current technologies of the Networking industry and related fields; it is designed to serve students entering the field, as well as students who are seeking to upgrade their skills in specific areas.
Internship Opportunities
Contact Shruti Ranade at ranades@smccd.edu for more information regarding internships.
---
Employment Statistics
Average Salary in California
Jobs Growth Rate over 10 Years*
Network and Computer Systems Administrators
Computer Support Specialists
*National average growth rate for all occupations is 8%
Source: U.S. Department of Labor
Type
Status
Title
Days
Time
Instructor
IN
PROGRESS
NETX 400 - 96784 - Intro to Local Area Network
TBA
Lohmann, R
IN
PROGRESS
NETX 400 - 96784 - Intro to Local Area Network
TBA 1 Hrs/Wk
Lohmann, R
IN
PROGRESS
NETX 400 - 94955 - Intro to Local Area Network
Th
7:10pm-10:00pm
Cortes, Q
IN
PROGRESS
NETX 400 - 94955 - Intro to Local Area Network
TBA 1 Hrs/Wk
Cortes, Q
IN
PROGRESS
NETX 400 - 97832 - Intro to Local Area Network
T W Th
6:00pm-7:40pm
Pirehabdollahkandi, R
IN
PROGRESS
NETX 400 - 97832 - Intro to Local Area Network
T W Th
TBA .62 Hrs/Day
Pirehabdollahkandi, R
IN
PROGRESS
NETX 402 - 98076 - Cybersecurity Infrastructure
TBA
Del Prado, N
IN
PROGRESS
NETX 405 - 98077 - Data Center Infrastructure
T
7:00pm-10:00pm
Hicks, R
IN
PROGRESS
NETX 420 - 97553 - PC Configuration and Repair
M W
6:10pm-8:25pm
Lohmann, R
IN
PROGRESS
NETX 420 - 97553 - PC Configuration and Repair
M W
8:35pm-9:50pm
Lohmann, R
IN
PROGRESS
NETX 430 - 94957 - Introduction to Routers
M
7:00pm-10:00pm
Del Prado, N
IN
PROGRESS
NETX 430 - 94957 - Introduction to Routers
TBA 1 Hrs/Wk
Del Prado, N
IN
PROGRESS
NETX 432 - 94961 - Routing Concepts/Applications
TBA
Del Prado, N
IN
PROGRESS
NETX 439 - 97558 - TroubleshootingtheInternetwork
TBA
Del Prado, N
IN
PROGRESS
NETX 443 - 98075 - Intro to Linux Administration
TBA
Pirehabdollahkandi, R
IN
PROGRESS
NETX 443 - 98075 - Intro to Linux Administration
TBA
Pirehabdollahkandi, R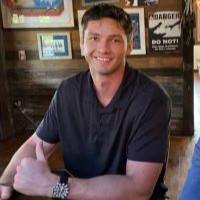 Aaron
Pre-NETX: Had an interest in Information Technology, but no previous experience
Post-NETX: Network Engineer for the Air Force, with NET+, SEC+, CEH, CCNA, CCNP certifications "With no prior IT experience, I enrolled in NETX courses at Skyline College. Through these courses, I gained skills that significantly propelled me ahead of my peers in my professional field. The knowledge I acquired during these classes became an avid interest that ultimately charted a course toward a fulfilling and gratifying career. The instructors ensured a comprehensive and in-depth learning environment, all while maintaining an enjoyable atmosphere."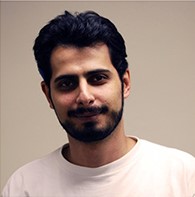 Ahmad
Pre-NETX: A.S. in Electrical Engineering, but no training or experience with networks
Post-NETX: CCNA, CCNP, and CCIE certified; currently working as a network engineer at Stanford Hospital and Clinics
"The experience I had in the lab was amazing. I had everything I need in the lab to experiment and study, which made me more interested to learn. All the teachers I had at Skyline were unbelievably caring and passionate about their job. They all do their best to make sure the students learn passionately and show them how they can apply what they learn to the real life. Read the book, and use the lab as much as you can...the program was very helpful to me to graduate and get a good job in a short period of time. The program made me realize that Computer Network is what I love and enjoy to do. And now I have a job as a network engineer after three years of being in the program."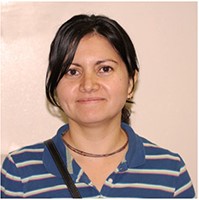 Ana
Pre-NETX: B.A. in Business Information Systems, but no prior IT experience
Post-NETX: A.S. in Network Engineering; currently managing the Skyline Microcomputer Lab
"I became interested in networking after I started working at the Microcomputer lab. Working at the lab encouraged me to get more involved in technology. I also have to interact with technicians about computer and network issues for the lab so I thought understanding how networks and computers work will help. I am using the knowledge I have learned from the program to identify or resolve computer or network problems. The program is a great experience.The hands-on training was a great practice to have a better understanding of how networks work. I had a terrific experience with all of my teachers. They are very professional, easy to approach and very knowledgeable. It was really great to have this opportunity since other colleges or universities don't offer these resources."
Anthony
Pre-NETX: High school graduate without IT experience
Post-NETX: A.S. in Network Engineering and transferred to SFSU majoring in Computer Science; interned at SFPUC and worked his way up to Senior Network Engineer
"The Networking Program has a lot of interesting students with IT experience who are eager to help one another grow and learn. The professors bring their unique industry work experience to prepare students for certifications and employment. They are able to instruct a wide range of students from just starting out to the IT experienced. This program embraces teamwork where teachers and students work together to complete hands-on labs, which prepares students for real-life IT employment. I have created a network of people through the course of the program that I can depend on for advice and guidance throughout my IT career. The program has given me the confidence and skills to succeed in the IT field."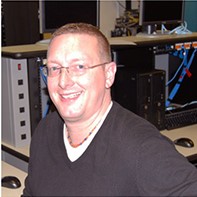 Brian
Pre-NETX: B.A. in Computer Science and Sociology; works as an IT manager for a non-profit
Post-NETX: Advanced his knowledge of networking and recevied a salary increase
"The best thing is the hands-on. Working with real equipment is so important. Bring able to configure real routers, switches and firewalls is such a valuable experience. The instruction is amazing. The instructors are professionals from the industry who can guide me. I knew I was in good hands.After the routing class, I reworked the IP configuration at my workplace, separating the voice and data. My CEO gave me extreme praise---and a financial reward! If you were to ask my boss what he thinks about the gain in my experience in the one-and-a-half years I've spent in the program, he'd tell you it's tremendous!"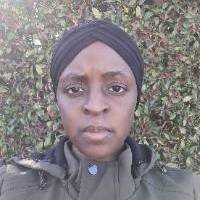 Fatima
Pre-NETX: B.Sc. in Information Systems (Nigeria), but no training or experience with networks
Post-NETX: Fiber Optic Technician certified; currently working as a Network Technician at Chevron
"I enjoyed the program because it gave me the knowledge and skill needed to excel in any IT job. The classes covered at the program were very broad. It was difficult for me to get any entry level IT position prior to my enrollment at the program. However, after two semesters I was able to land a job as a Network Technician through HCL American for an assignment with Chevron. During the program, the instructors were very supportive and resourceful. I am very pleased with the program, and I am excited about my future in IT!"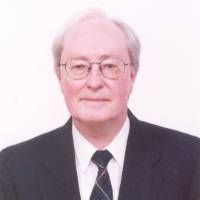 Ian
Pre-NETX: B.A. (with honors) in Electronics and Computing from the UK Open University, but wished to be more educated in Network Engineering; employed as an electronic technician by the University of California to work in the biomedical department at San Francisco General Hospital
Post-NETX: A.S. in Network Engineering which allowed Ian to branch out in his employment with UCSF
"The many courses I undertook with professor Norman Del Prado of Skyline College were very instructive in academic content and practical content through lab work. I gained very valuable experience…and I have had the privilege of studying under some wonderful tutors and passionate mentors that have given me a new outlook on life. I am a committed life-long learner and look forward to gaining yet further knowledge as my studies progress."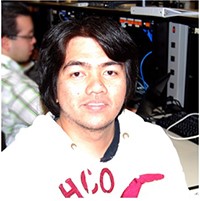 Joseph
Pre-NETX: A.S. Degree in Computer Technology; worked as a technical support representative for an internet company in the Philippines
Post-NETX: Completed Telecommunications (TCOM) program
"I enrolled in a private college, but it was too expensive and didn't use real equipment---they used virtual machines. The [Skyline] TCOM classes are well-structured, straight forward and provide hands-on lab experience with real equipment, which I believe is an effective learning approach in understanding technical topics such as configuration of Cisco routers and switches. They have great instructors who work in the field and are knowledgeable of the subjects they teach. I encourage anyone who wants an IT education to enroll in the TCOM program. It's hands-on lab with real equipment, gives you well-structured course materials and has really knowledgeable experienced instructors, who want you to succeed in the IT industry."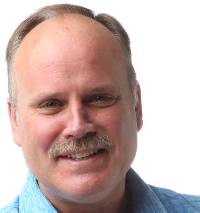 Larry
Pre-NETX: Looking to find out more about information security, telecommunications, and network engineering
Post-NETX: A.S. in Network Engineering and inducted into Phi Theta Kappa; currently working as the Director of Solution Consulting
"The hands-on learning offered at Skyline College really helped me excel in the program. It was more than just a text booking learning program. It combined classroom lectures with hands-on learning. This was the game changer for me. Having access to business grade equipment to create real life scenarios and solve for them really created an immersive and incredible learning experience for me. I am currently working as the Director of Solution Consulting for a business-to-business provider of cloud-based, on-demand software for supply chains for computer, telecom and electronics systems, components, and services. I leverage the knowledge I gained from the Information Technology program at Skyline every day. I would recommend this program to anyone interested in learning more, expanding their skills or looking to enter a career in the Information Technology field. This is an excellent program with incredible instructors who are there to help guide and mentor you."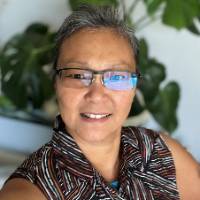 Lisa
Pre-NETX: No degree, but had experience with IT network and server administration
Post-NETX: ASQ Quality Auditor and Lean Six Sigma Green Belt certified; received A.S. in Network Engineering and worked as Quality Assurance Technical Manager at Genentech
"I was amazed at how much equipment was available for our learning and lab work, and also how it was always the latest and greatest technology. I couldn't have asked for a better experience, collaboration and learning environment. I'd give most of the credit for the success of this program to Norm del Prado and the faculty of this department. Norm (how we affectionately call him) was our Network professor; he is super funny and energetic - ABOVE ALL - He is SUPER KNOWLEDGEABLE! Our labs were amazing and most of it very applicable to real life scenarios. Thanks to this program, and the passionate teachers at Skyline and Cañada College, at the end of this semester, I will have five Associate in Science degrees, and I was able to start my dream job with a great company!
Marcel
Pre-NETX: B.A. in Studio Art from SFSU
Post-NETX: Network engineer at a top pharmaceutical company in the Bay Area
"The hands-on labs are the reason I passed certification tests because I learned how to operate networking equipment rather than just memorizing how to do it from videos and books. Troubleshooting is crucial at a job site and it helps when you have physically configured a device rather than relying on network simulators. The internet today has many simulations and resources to choose from, many of which are very helpful in the learning process, but nothing comes close to replacing the hands-on experience and camaraderie you gain here at Skyline. There is not one bad teacher in the bunch. Everyone is unique and accessible with interesting stories to tell from their jobs. This program has taken me from consumer level knowledge to an engineer level of understanding when it comes to networking. After a few years of taking classes in the program, I was able to obtain a CCNA certification, as well take on more challenging roles at my current job."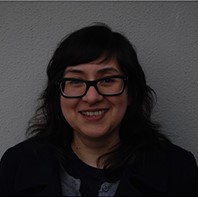 Mary
Pre-NETX: Decade of experience in software and desktop support; MCP certified
Post-NETX: CISCO certified and currently working for a terrific software company as a support engineer
"Being able to wire and configure the Cisco routers and switches let me see how the concepts and network protocols we were learning about really worked. It was also fun to troubleshoot any issues, giving us a chance to use the tools and commands we were learning, and figure out how to resolve them ourselves.The instructors could be tough, but in a really good way. If something wasn't working, they would give suggestions or ask just the right questions to get us back on the right path, allowing us to solve problems on our own. I am now working for a terrific software company as a support engineer. The concepts and skills from I learned from the program directly applied to the job interviews, as well as day to day tasks in my job."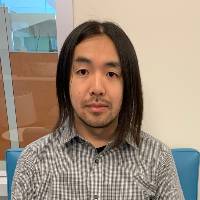 Michael
Pre-NETX: Lab Aide at Skyline
Post-NETX: A.S. in Network Engineering
"As a student from the NETX program, in April 2019, I ended up in an internship program for the San Francisco Public Utilities Commission (SFPUC). At the SFPUC, I gained additional knowledge on hardware/network infrastructure and additional knowledge on troubleshooting technology. At present time, I support, manage, and maintain mobility/cellular programs for the organization's business. The NETX Program and its hands-on method of teaching allowed me to develop the skills to support the many different technologies of the organization's infrastructure."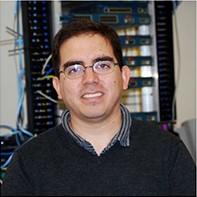 Oscar
Pre-NETX: Degree in Music Performance (Classical Guitar)
Post-NETX: Currently a multi-certified technical support engineer and an experienced manager of enterprise implementation of information systems
"I used to play with my computer and wanted to know how things work, but my knowledge was very limited. Networking was pretty new and strange to me, but I got more interested when I started getting into the hands-on with the Cisco routers. I continued with the classes, and it was I think a period of two months during which I prepared myself to take the CCNA. And I passed the CCNA. After my CCNA I had an internship with PARC which was specifically working with Cisco gear. I enrolled in the program knowing very little, and now I have a career as a support engineer, doing work that I really enjoy doing."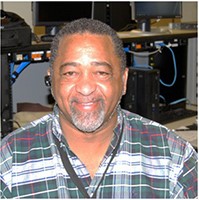 Randy
Pre-NETX: No IT experience prior to enrolling in the Program
Post-NETX: Currently a Network Specialist for a school district and working toward his A.S. degree
"The Labs are the same tasks that I am asked to do at work and it has always helped me get through the projects I am assigned. I love it. From the first class I took, I saw that the teachers for the Network Engineering Program were in the portion of the Tech industry in which they were teaching and this is an amazing advantage for those of at the time who were trying to get into the Tech field. They taught practices and procedures they themselves had done that day or that week. They also showed you what worked and what didn't work in the real world. I never experienced any other schools or programs that can give you the real time industry education and the real time industry hands on experience that the TCOM courses give you. My Superintendent took one look at the work I did, which is what I learned the night before and hired me on the spot. The training is that good. Thanks for everything."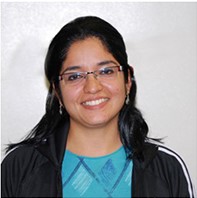 Rita
Pre-NETX: A.S. Degree in Electronic Engineering from El Salvador
Post-NETX: Earned A.S. degree in Network Engineering and completed an internship with NASA; transferred to SJSU majoring in Industrial Technology
"My experience of the hands-on labs was really challenging and fun. This allowed me to understand all the concepts beyond the language barrier (I was still an ESL student when I joined the program). The experience of working with real equipment gives you the experience, confidence, and real life difficulties that just theory cannot give you. It is by far a perfect way to learn. IT people are all about hands-on experiences, this program is perfect for us! The teachers were amazing, their dedication and enthusiasm was contagious! They were very supportive at every step of the way, always approachable and ready to help with any issues or questions we had. The program has opened up an entire new world for me."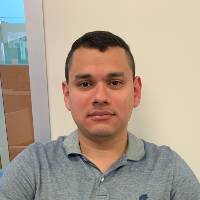 Roman
Pre-NETX: Teacher's Assistant at Skyline
Post-NETX: A.S. in Network Engineering; Cisco and VMWare certified
"While I was a student in the NETX program in 2019, I got an internship program for the San Francisco Public Utilities Commission (SFPUC). At the SFPUC, I learned more about hardware/network infrastructure and troubleshooting technology. My current projects are focused on the Tech Lending Library, re-Imagine, and the hardware inventory for the organization."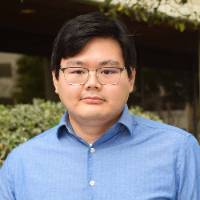 Ryan
Pre-NETX: B.S. in Business Management from SFSU; knowledge in working with computers, but none in networking technologies
Post-NETX: Senior Network Analyst in the public education sector
"My memories of being in the Network Engineering program were fun, exciting, and challenging. I do remember feeling overwhelmed on the first day with the information, but that also motivated me to learn even more to understand it. I also appreciated the fact that many of the instructors in the program are from the industry and some are former students of the program. Another differentiation factor with the Network Engineering program is that I got hands-on experience with real industry equipment instead of just focusing on the virtual environment. To me, this was valuable experience that gave me an edge in job opportunities as well as a taste of what it is like to work in the industry. Overall, I highly recommend this program for people who like teamwork and who also like to build a network of people that may become your co-workers in the future."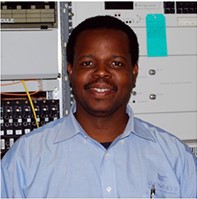 Sammy
Pre-NETX: Farmer in Tanzania; no IT experience, but an interest in technology and networking
Post-NETX: CCNA certified and working on a VoIP project linking East Africa and the Bay Area
"At Skyline they have this hands-on with switches and routers. These classes really need hands-on...that's the big difference between Skyline and other colleges. I began taking classes at another college but could not get help from the teachers which made it very hard. And the equipment was online (virtual) but to me I need to touch the equipment and build the cables. I like the classes. My teachers at Skyline answered any questions I have--the teachers will help you. It's up to yourself what level you take these classes to. The teachers will help you. I kept doing labs and finally when I'm ready I take the CCNA. And I passed the CCNA."
Primary Contacts
Administrative Inquiries
Program Inquiries
Veteran Affairs Program Advisor
---
Faculty Information