Transfer Center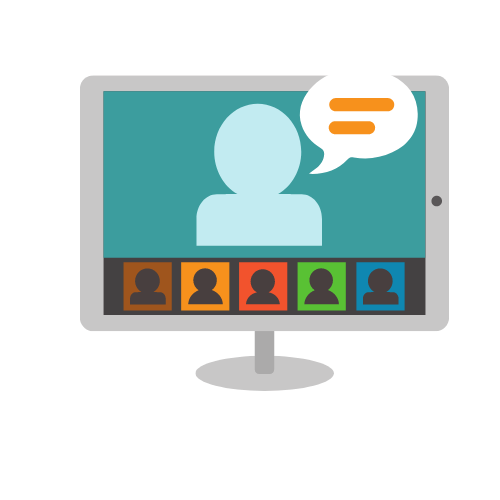 Where will your future take you?
The Transfer Center is here to make the transfer process easier by providing you with the tools you will need to streamline your time here while making the most of your Skyline College experience. Your time is valuable, and we want you to reach your goals, so you can get in, get out, and continue your education at a university of your preference.
The Transfer Center provides comprehensive transfer services, resources, activities, and events. Transfer assistance includes the following: application workshops, and informational sessions, university campus tours, transfer fairs and conferences, visits from university admission professionals, and access to computers for college research. In addition, our counseling team assists students in accessing and completing Transfer Admission Guarantee (TAG) agreements and our counselors assist students with evaluations and educational planning. The counseling is provided by our counselors through their expert knowledge of transfer requirements and transfer articulation information.
If you need to submit a transcript to a College or University, please refer how to request an Official Transcript pdf.
Fall 2021 Schedule for
CSU & UC Application Support Drop‑in Hours
These are drop-in application support to address quick questions about the CSU & UC Supplemental Application
December 7
1:00 pm -4:00 pm
Join Zoom
December 8
12:00 pm -2:00 pm
Join Zoom
December 9
12:00 pm - 3:00 pm
Join Zoom
December 13
10:00 am - 12:00 pm
Join Zoom
December 14
12:00 pm -2:00 pm
Join Zoom
December 15
10:00 am -1:00 pm
Join Zoom
December 16

3:00 pm -5:00 pm

Join Zoom
Need Application Support?
Please use our
application resource page
for more information on how to get started with your transfer application. Or see our schedule for virtual drop-in support.
Important Deadlines:
Check out the news items below for the latest transfer updates and important information.
What We Do:
College/University Representative Visits
College representatives from a variety of four-year universities like UC Davis, UC Berkeley, UCLA, CSU East Bay, San Francisco State, and other public, private and out-of-state colleges regularly visit Skyline College.
Check out our Representative Schedule to find out when college reps will be visiting campus.
Transfer Events, Workshops and Campus Tours
The Transfer Center provides transfer workshops to help you navigate the application landscape, research college majors and prepare personal statements.
The Transfer Center Event Calendar is the best place to find out when workshops, rep visits, campus tours, and other events on campus are happening. The Transfer Center offers two major yearly events: Transfer Day (fall semester) and The Transfer Fair (spring semester), where students can speak with college representatives from a variety of colleges all in one location.
Transfer Resources
The Transfer Center is here to help you. Browse our library of college catalogs in-person at the Center, study up on Transfer Articulation Guarantees and Articulation Agreements to find out how you can transfer to a UC, transfer to a CSU, or transfer to a private college. You can also access the Center's computer lab to conduct transfer-related research.