Financial Aid
Earn money while attending college!
Get a job with the federal work study program
Learn about Work Study
Education for all. Regardless of financial means or socioeconomic standing.
At Skyline College, we believe education should be available to everyone. The financial aid office is here to help you find funding avenues or alternative payment methods that will empower you to meet the costs of attending college.
We offer access to many resources, including fee waivers, grants, scholarships, work study and loans. Take advantage of these resources and you'll find that paying for college is achievable.
2023-2024 FAFSA and California Dream Act Application is available now!
(Fall 2023, Spring 2024, and Summer 2024)
Don't wait! Click the link or scan below for application assistance
Request Application Assistance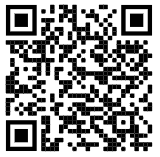 Important Information