Financial Aid
Education for all. Regardless of financial means or socioeconomic standing.
At Skyline College, we believe education should be available to everyone. The financial aid office is here to help you find funding avenues or alternative payment methods that will empower you to meet the costs of attending college.
We offer access to many resources, including fee waivers, grants, scholarships, work study and loans. Take advantage of these resources and you'll find that paying for college is achievable.
New Changes: 2024 - 2025 Simplified FAFSA and DREAM Act Application
The 2024-2025 FAFSA/CADAA applications will be available in December 2023, not October 1.
To simplify the financial aid application process, the Department of Education will be making some big changes to the format of the applications and making the process for families to apply for aid much easier! This year we can expect both applications to be available in late December with a priority deadline of April 2, 2024. As a friendly reminder, to have your login credentials ready for you (Student) and one of your parent's (If you are dependent student). Need assistance with creating your login credentials for FAFSA or Dream Act?
Be sure to complete your financial aid application as soon as possible once it's released! For more information about the changes coming for 2024 -2025, you may visit the FAFSA Simplification Act. Consider registering for How to Prepare for the 2024- 2025 FAFSA Form webinar on October 25, 2023. The Financial Aid Office will be providing additional information in regards to upcoming changes as they are received.
2023-2024 FAFSA and California Dream Act Application is available now!
(Fall 2023, Spring 2024, and Summer 2024)
Don't wait! Click the link or scan below for application assistance
Request Application Assistance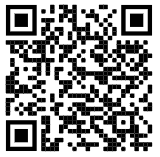 Important Information