Membership Benefits
National Honor Roll
All new inductees of Phi Theta Kappa are automatically nominated for the National Dean's List, a prestigious compilation of honor students in two-year and four-year degree programs. Students who complete and return the National Dean's List biographical data forms become eligible for the National Dean's List Scholarships. One recipient from each of Phi Theta Kappa's 29 regions, and one at-large recipient, are chosen by random search.
Resources
The Get Connected network provides you free access to online services, programs and resources selected especially to meet your needs. Members are eligible for an email alias @ptk.org. Jump-start your career by signing up for JOBTRAK through the Phi Theta Kappa Get Connected network.
Transcript and Graduation
Your membership is permanently noted on your Skyline transcript and diploma. Members are entitled to wear the Phi Theta Kappa Honor Stole and tassel at the Skyline Graduation ceremony. If you are graduating with honors, you may also wear the Honor Cords.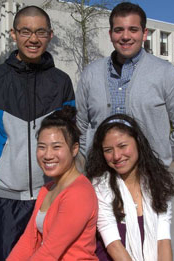 Scholarships
Career Advancement
Phi Theta Kappa members who complete bachelor's degrees and qualify for entry-level government jobs at the GS-5 level are automatically eligible to receive GS-7 status. There are hundreds of jobs in business, medical and technical fields, and law enforcement.
Literary Competition and Regional Literary and Arts Awards
Submit your poetry, prose, and short stories to Nota Bene, Phi Theta Kappa's honors anthology. The Regional Literary Award is given for a work of fiction or non-fiction, and any original painting, sculpture, photograph (not a video) or musical composition can be entered for a Regional Arts Award. Contact BΘO for details.