uSOAR - Undergraduate Symposium of Academic Research
THANK YOU FOR SUPPORTING uSOAR 2022
uSOAR provides a multidisciplinary forum to facilitate the exchanges of knowledge that drive intellectual engagement in every field of study and promotes transformative learning through research.
WE LOOK FORWARD TO SEEING YOU AT uSOAR 2023! FREE and open to the public. All are welcome and invited to come to learn about research.
QUESTIONS? Contact us at: usoar@smccd.edu
The uSOAR 2022 LIVE event shined a spotlight on:
The Research Process
Faculty Research Experiences
Research and Leadership Opportunities
Exemplary student research projects from 2021/2022
Along with spotlighting the research process and student research, uSOAR will act as a springboard for future student research projects. The symposium is designed to educate, nurture, and inspire Skyline College students to grow and challenge themselves in academic commitment and pursuit of rigorous, creative, community-based, and culturally relevant scholarship.
PRESENT YOUR RESEARCH at uSOAR 2023
Who Can Participate?
SMCCD Students from all disciplines are welcome:
Arts, Languages, & Communication
Business, Entrepreneurship, & Management
Society (Social Sciences) and Education
STEM (Science, Technology, Engineering, Math)
Interdisciplinary projects
Spring 2022 Submissions CLOSED. Look for the uSOAR 2023 Research Presentation Sign Up in Fall 2022.
What are the Presentation Formats?
Students present their work either in 15-minute formal panel presentations chaired by faculty members, in poster form, or in exhibition or performance.
The conference seeks to replicate professional and scholarly meetings, and many undergraduate scholars participate in uSOAR as a "first conference" experience, going on to present their work at national professional meetings.
2022 uSOAR PROGRAM
We are excited to celebrate the outstanding work and achievements of our amazing faculty and undergraduate researchers and foster important exchanges and dialogue between faculty and students by hosting a LIVE symposium! WE LOOK FORWARD TO SEEING YOU AT uSOAR!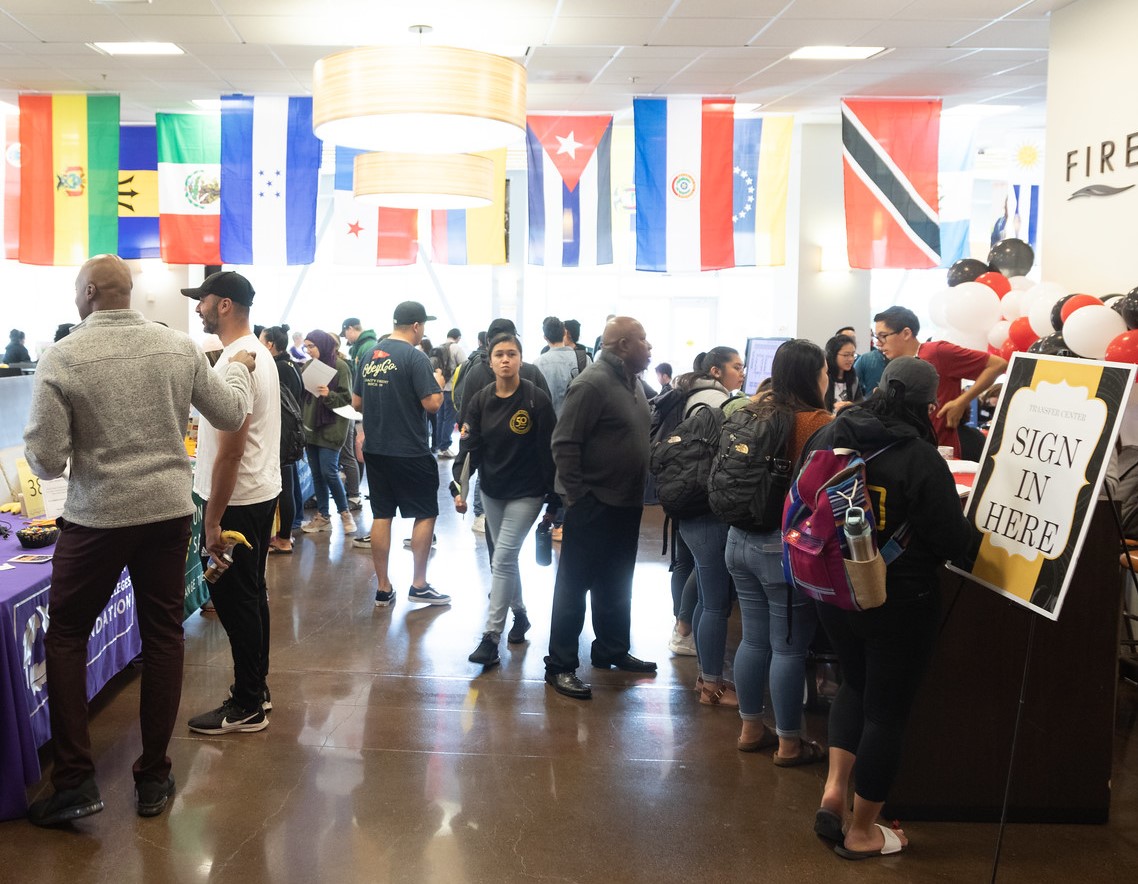 VACCINE AND FACE COVERING INFORMATION
Skyline College is a part of San Mateo County Community College District which requires COVID-19 vaccines for all students attending classes, programs, utilizing services, or participating in any activity on any campus.
All employees, students and visitors entering any District facility are required to wear a face covering** in all indoor settings (unless actively eating or drinking in designated areas.), regardless of vaccination status through Spring semester. Signage to this effect has been posted in all buildings throughout the District.
**Face covering means a surgical mask, a medical procedure mask, a respirator worn voluntarily, or a tightly woven fabric or non-woven material of at least two layers. A face covering has no visible holes or openings and must cover the nose and mouth. A face covering does not include a scarf, ski mask, balaclava, bandana, turtleneck, collar, or single layer of fabric. Surgical masks or higher-level respirators (e.g., N95s, KN95s, KF94s) with good fit are recommended.