Research Resources
RESOURCES FOR STUDENT RESEARCHERS
View the 2021 uSOAR Event Recording→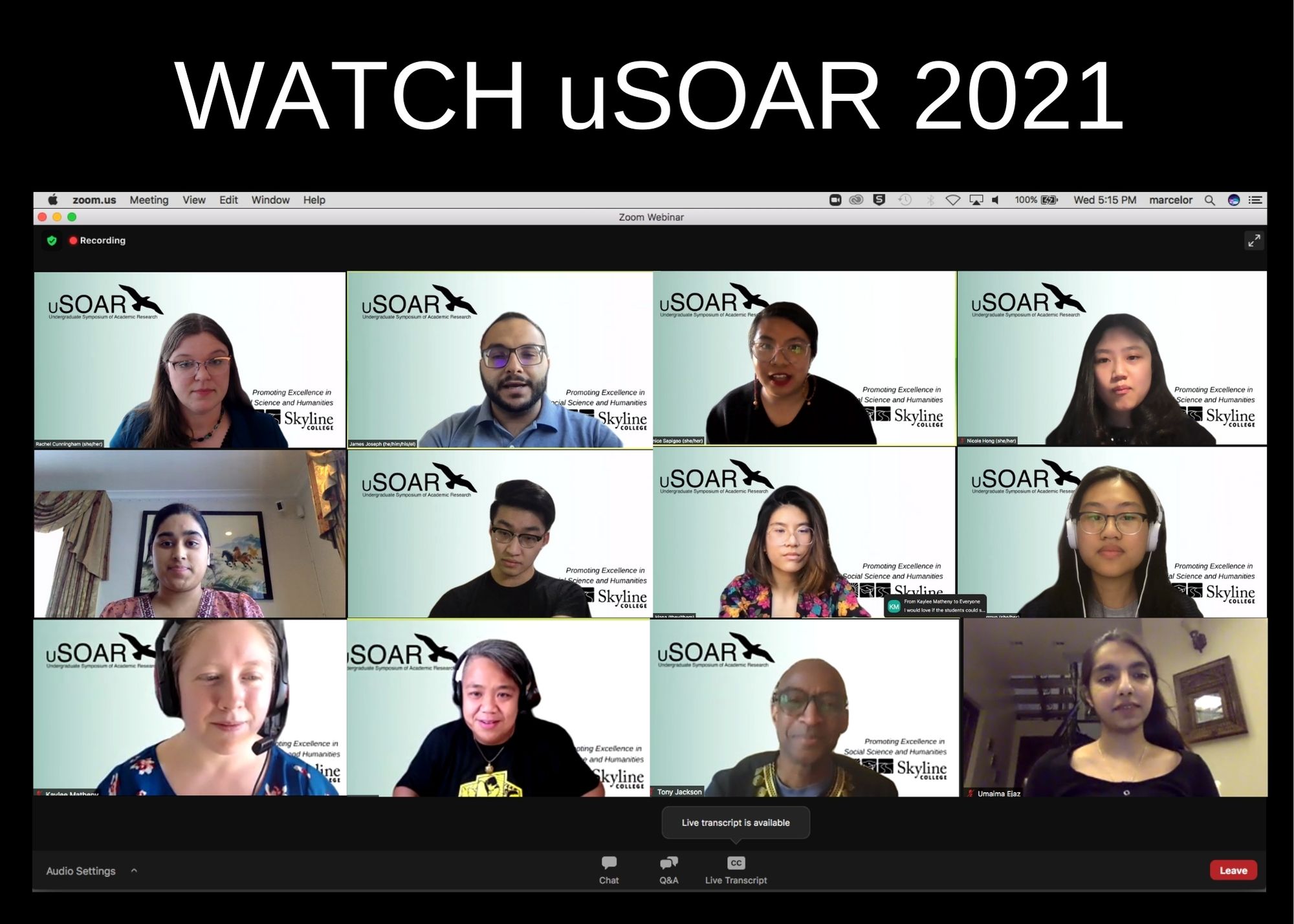 View the 2021 Science Research Symposium Presentations→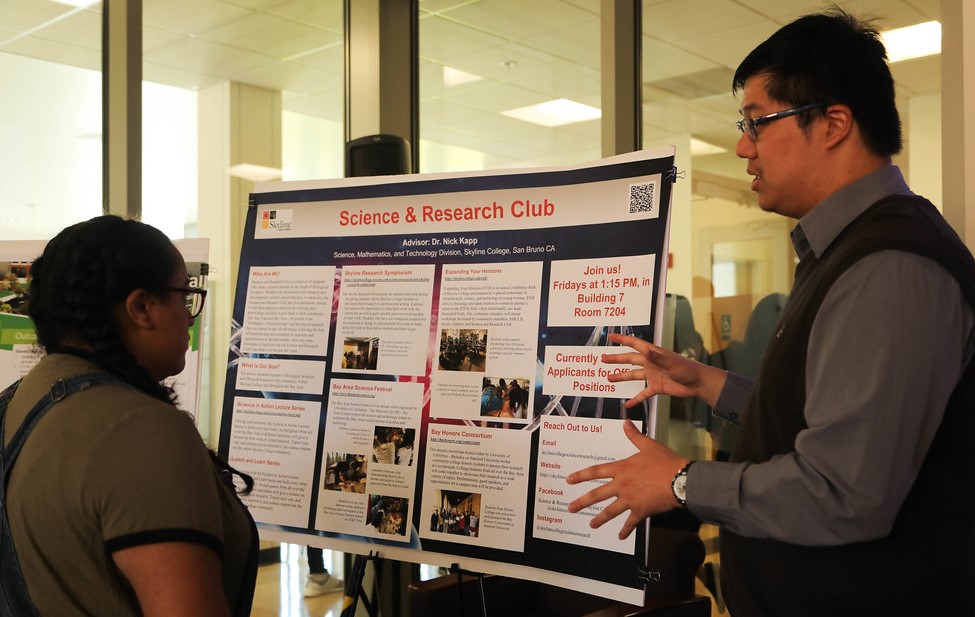 RESEARCH OPPORTUNITIES AT SKYLINE COLLEGE
All academic programs at Skyline College offer research opportunities. If you are interested in research talk to your professors, meet with a research librarian, participate in a campus program that includes research, contact uSOAR at usoar@smccd.edu
HONORS PROGRAMS AND SOCIETIES
Psi Beta Psychology Honor Society
LIBRARY CONNECTIONS
Interdisciplinary & Multidisciplinary Undergraduate Research
RESEARCH COURSES AND INTERNSHIPS
IDST 105 - Honors Research Seminar
nEXO - funded by the US Department of Energy's "Research Traineeships to Broaden and Diversify Nuclear Physics"
SHARE YOUR RESEARCH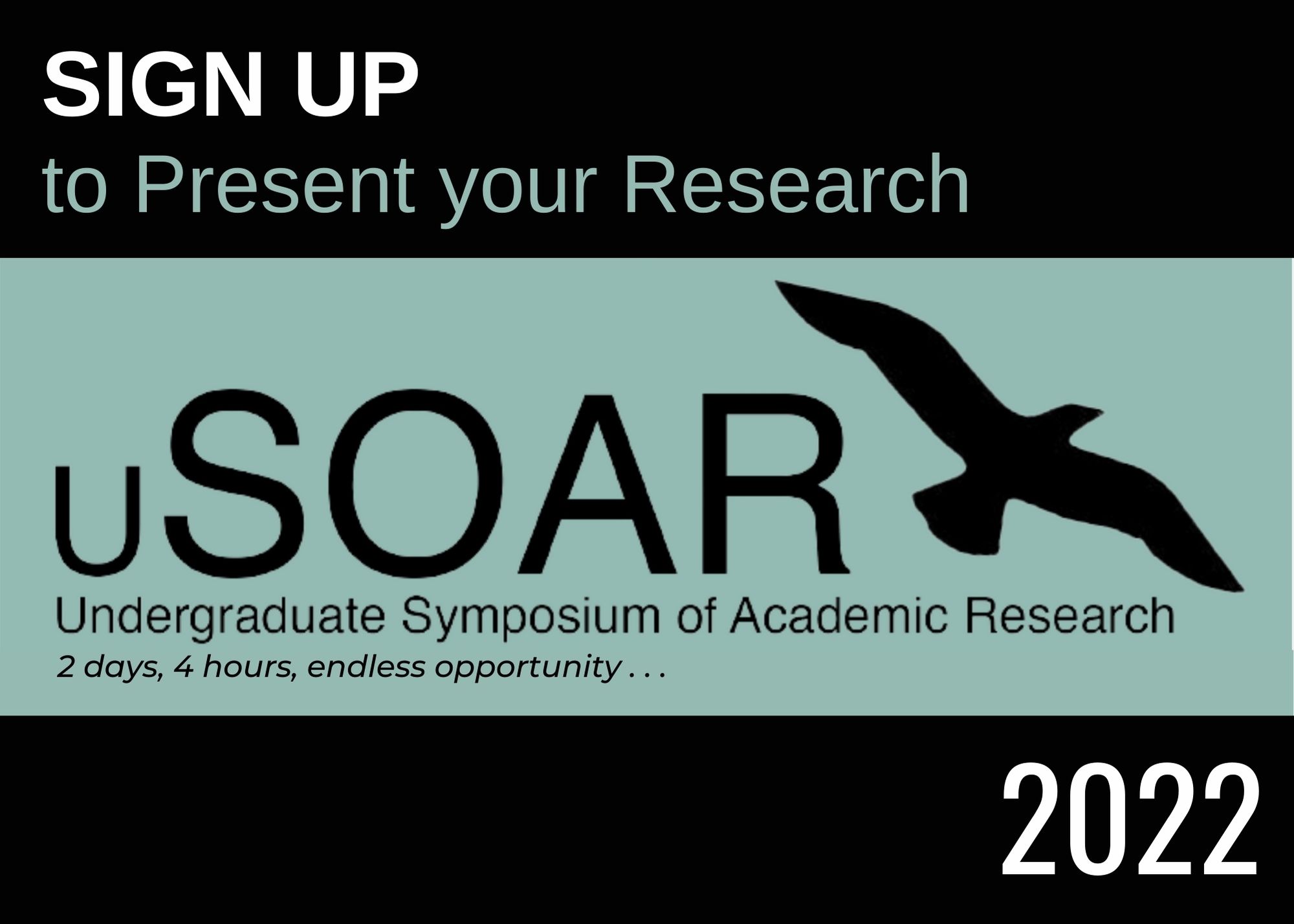 OTHER RESEARCH OPPORTUNITIES!
Johns Hopkins University's third annual Richard Macksey National Undergraduate Humanities Research Symposium
The symposium was designed to offer students across the country the chance to gather together and disseminate their humanities and interdisciplinary research on a national scale. COVID forced us to adapt to a virtual event, but that in turn was a great success with close to 1,000 participants and more than 25,000 visits to the conference site to date.
When: April 8th-10th, 2022
Submission Deadline: February 15, 2022. Application portal is now OPEN.
Virtual drop-in hours for students to ask questions about the symposium, the application, and creating an abstract. Those hours are:
November 10, 2021: 1:00-2:00pm eastern
November 18, 2021: 5:00-6:00pm eastern
January 27, 2022: 5:00-6:00pm eastern
February 9, 2022: 1:00-2:00pm eastern
Students can email mackseysymposium@jhu.edu to indicate their interest in drop-in hours.
Southern California Conference for Undergraduate Research (SCCUR)
The conference is an excellent opportunity for undergraduate students to showcase their research and network with other faculty and students from across the Southern California region. California State University San Bernardino (CSUSB) is pleased to announce that we will be hosting virtually the 2021.
When: Saturday, November 20th, 2021
Events: Poster and oral presentations, a poetry slam, art exhibits, and more!
Student Paper Competition for the American Association of Geographers
Western Psychology Association Annual Convention
Conference registration opens on January 1, 2022. Student affiliate membership in WPA is included with the conference registration.