Participatory Governance
Ultimate Goal
Sustain a respectful college learning environment that welcomes an open workplace experience where voices are valued through empowerment, consensus-building, and active participatory governance.
Definition of Participatory Governance: Participatory Governance at Skyline College ensures all constituent groups and the campus community including students, faculty, classified professionals, and managers are given the opportunity to express their opinions at the campus level, to ensure that these opinions are given every reasonable consideration, and to ensure the right to participate effectively in college-wide decision-making.
The Work Ahead
Gain an understanding of the work we have done already and transfer of knowledge
Continue defining the structure and charge of our committees
Ensure broad understanding of our participatory governance structure and decision-making across campus
Maintain an interactive website for each committee and ensure open meetings and transparent publication of agendas and minutes
Authorize all committees and groups to report out at least annually to the College Governance Council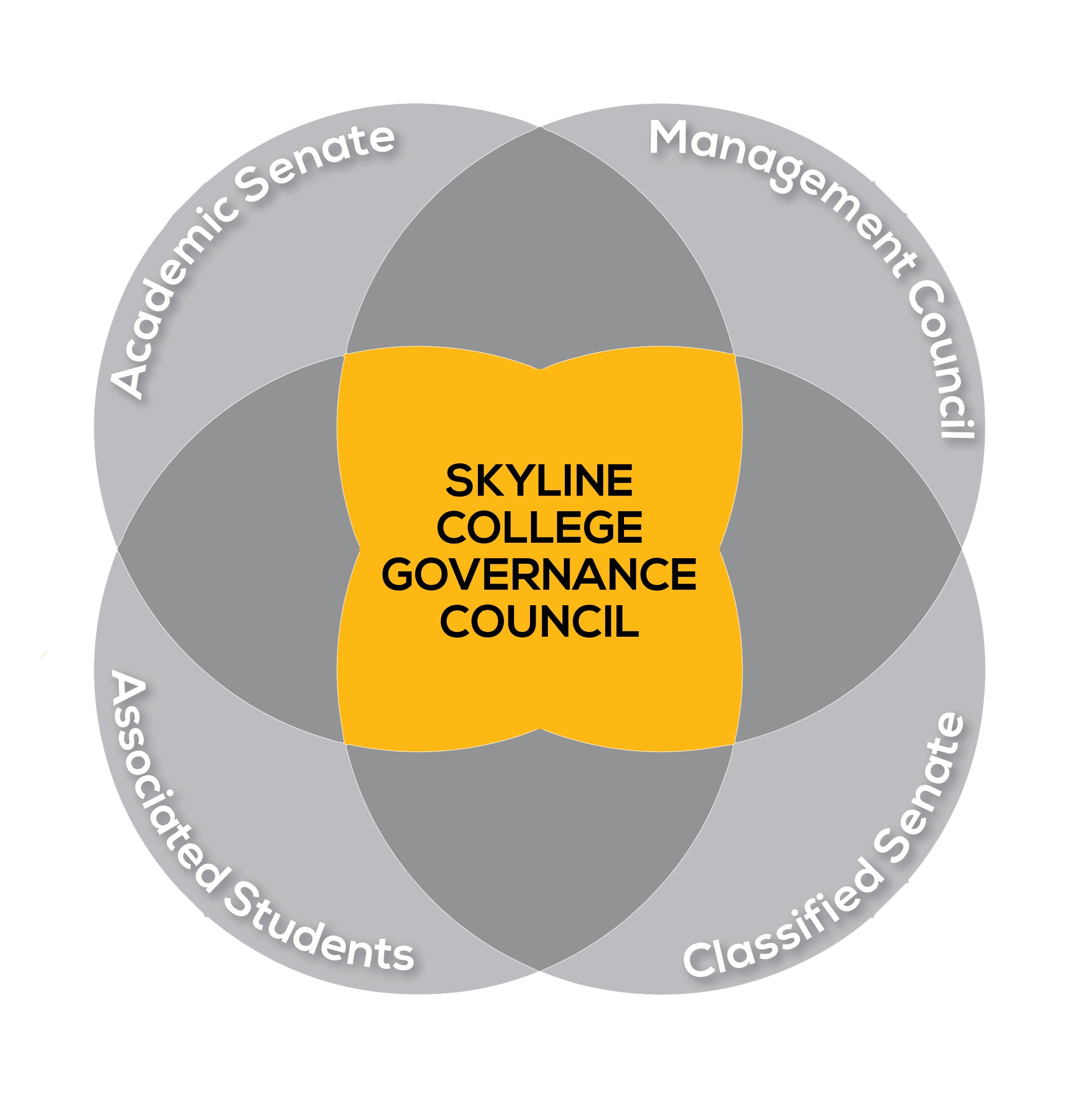 Senates and councils provide information reports.
Constituent committees provide action items.
The College Governance Council provides recommendations.
The president uses all of this input to make decisions.