General Counseling
Skyline counselors will be available by drop‑in counseling only on Tuesday (1/18) and Wednesday (1/19)

Drop-In Counseling
Please note: In response to student and counselor safety concerns, drop-in counseling will be over Zoom for all students. Those who are on-campus will be encouraged to use their phone to access Zoom. If accommodations for zoom access is needed, please contact the Counseling Division front desk.
Start Drop-In Counseling
Drop-In Counseling Dates:
Monday, January 17th (Holiday)
Tuesday, January 18th (8am–7pm)
Wednesday, January 19th (8am-7pm)
Thursday, January 20th (tbd)
Friday, January 21st (tbd)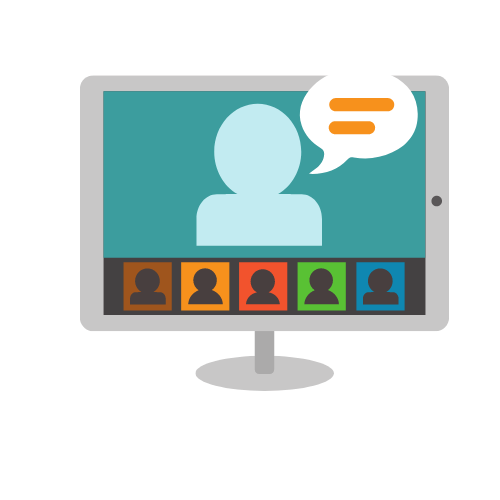 COUNSELING APPOINTMENTS
Our counselors can assist you with educational planning, academic probation/dismissal concerns, associate degree and certificate planning and application, transcript evaluations and course planning, transfer planning, and major/career exploration.
To schedule your own virtual counseling appointment click on your student success link in your OneLogin student portal account. This appointment will be held over Zoom.
Ask-A-Counselor via Email
This service will begin for Spring 2022 on 1/24/22
This option is ideal if you wish to email your question(s) to a counselor for a response.
Complete the Ask-a-Counselor form and a counselor's response will be sent back to you.
Responses will be answered Monday through Friday. Inquiries submitted after business hours on Friday and during the weekend will be answered on Monday.
Student Veteran Counseling
There are two ways for student veterans to schedule an appointment with a counselor:
The best way to make an appointment with a counselor is to fill out the appointment request form below.
Please include in "Subject: Veteran appointment." In the email, your full name, your student G#, your general availability, and the reason for your request.
Additional Student Support
Registration Issues
Please email Skyline Counseling for questions regarding Skyline admissions or registration such as:
CCC Apply (admission application)
Registration error messages; adding/dropping classes
Check the status of a Counseling form you submitted

Degree or Certificate Questions
Submit a

Prerequisite Equivalency Request

if you can demonstrate with a college-level course (and earned with "C" grade or higher) equivalent to the prerequisite.
Submit a

Prerequisite Challenge Request

if you have not met the prerequisite with a college-level course equivalent (and earned with "C" grade or higher), but you can demonstrate having met the prerequisite through other supportive documentation.
For non-native English speakers (it is strongly recommended to meet with a Skyline Counselor): ESOL Prerequisite Challenge Process