Empty Bowls
Empty Bowls is a grassroots project created to raise money and awareness of hunger and food insecurity in communities, and has inspired fundraising events internationally. The common thread with all Empty Bowls events is using the power of art to bring the community together and help those in need.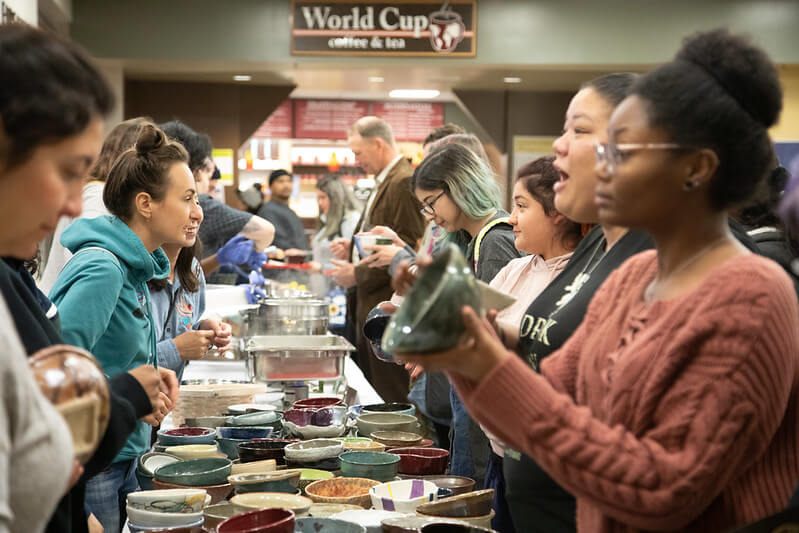 Each group that participates in the Empty Bowls project works with their community to create their own event. This fundraising project provides a service learning experience for our students, utilizing creative art and event planning skills to help create social change.
Attendees choose from a collection of colorful and unique ceramic bowls hand-made by ceramics students. They are then served soup in these bowls by student volunteers, and enjoy an evening of food and performances. The event raises money for Skyline College SparkPoint Center Food Pantry, helping to serve those in need.
To see coverage of some our past Empty Bowls events, check out our articles on the Skyline Shines blog.
Read More on Skyline Shines