Overview
The Community Mural Project (CMP) at Skyline College partners with the community to bring art collaboration to schools, cities, civic and arts organizations facilitating community outreach and engagement. Our community-driven mural-making process is a vehicle for education and cultural expression that builds on our guiding principles of community engagement, and promoting, encouraging and fostering diversity, equity and inclusion.
Mural projects will be selected annually in the Fall for completion during the Spring semester. Applications for Spring close on October 1st.
SPRING 2022 Alto Loma Park Mural Project South San Francisco
Why Murals?
The CMP not only teaches the techniques of mural painting but includes an investigation of how identity is constructed through public demonstration training art student activist artists to design and create public art with social and environmental justice themes. Students learn how murals are used to claim and mark territory and to explore their identities in visual form. Murals have been used throughout the world to share group history, culture and beliefs; giving voice to residents and empowering communities.
The Community Mural Project connects students to art from a global perspective as well as art inspired by the local community and the people who live there.
What does it take to make a Mural?
The CMP collaborates with public entities, schools, non-profits, businesses and other patrons who understand and support the demanding work, time and cost to make a quality public mural. An average mural like our Thomas Edison Elementary School project takes: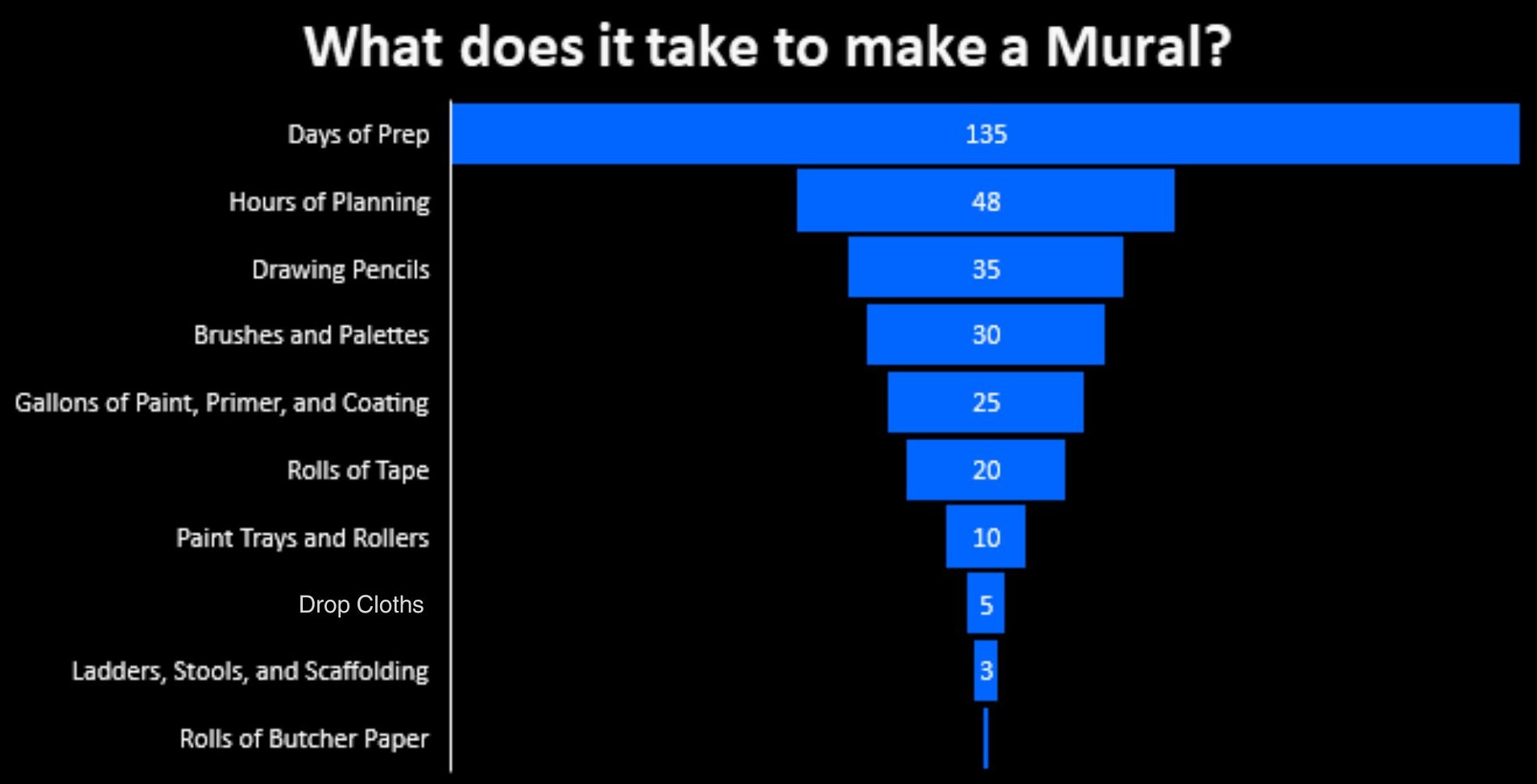 How do you become a CMP partner?
Any public entity, school, non-profit or business can apply for a Community Mural Project using our online application. Applications will be reviewed each fall to select one or more spring mural projects. Applications for Spring closed on October 1st.