Alternate Media
Alternate Media provides students with disabilities with access to print materials in a format they can use when they experience difficulties with standard printed materials, such as textbooks. Often students will use Assistive Technology to assist them in reading and studying electronic versions of printed materials.
What is Alternate Media?
Alternate Media includes instructional or course materials, textbooks, and college publications, which are converted into accessible formats. Alternate Media allows students with disabilities to access standard print materials in a format that they can use, often with Assistive Technology, given the nature of their disability.
Types of Alternate Media include (but are not limited to):
Electronic text (i.e., for use with Kurzweil 3000 or other screen readers)
Audio books from Learning Ally
Large print (between 18 to 24 point font)
Braille
Tactile graphics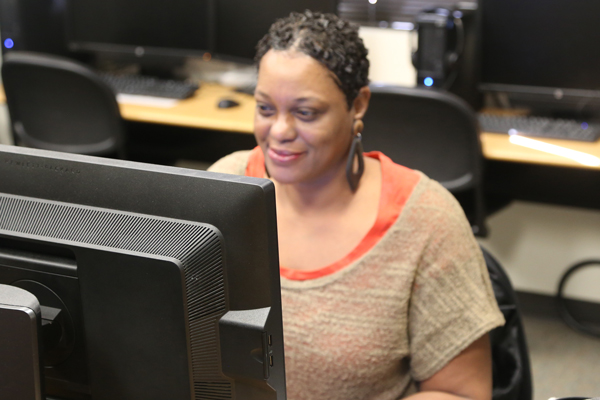 How to Make an Alternate Media Request
Meet with your EAC Counselor or Learning Disabilities (LD) Specialist to identify your need for Alternate Media as an accommodation.
Request an updated letter of accommodation every semester from your EAC Counselor or LD Specialist with course materials in alternate formats identified as an accommodation.
Submit a completed Alternate Media Request Form (or we can help you fill it out) as soon as you register for your classes. Requests can be made before you purchase your textbooks and/or course materials.
Submit your Proof of Purchase (i.e., original receipts) for each textbook and/or course reader (either in person to the Alternate Media Specialist or uploaded through the online Alternate Media Uploads Form)
Contact either the Alternate Media Specialist or the Assistive Technology Program's Instructional Aide II to arrange for delivery of the alternate media for your classes.
Frequently Asked Questions about Alternate Media