Program Philosophy
The Skyline College Early Learning and CDLC strongly believes that children learn best through trusting relationships, a safe and healthy environment, and an extensive variety of play-based learning experiences. It is with these principles in mind that the staff provides a play-based, emergent curriculum which supports the healthy social-emotional and cognitive development of children necessary for school readiness.
The staff works closely with children and families to create trust through routines and consistency and open communication through daily talks, newsletters, conferences, and parent information workshops. The Skyline College Early Learning and CDLC provides nutritional meals for children and incorporate health and safety practices into our daily routines and play. Our play-based, emergent curriculum includes a wide range of voluntary, intrinsically motivated activities that children actively seek out and engage in learning. The staff follows the interests of the children throughout the school year in order to plan and design activities that are of immediate interest to the children. In this way children determine what and how they learn. This initiative and curiosity are important tools that will support your child throughout their educational experience.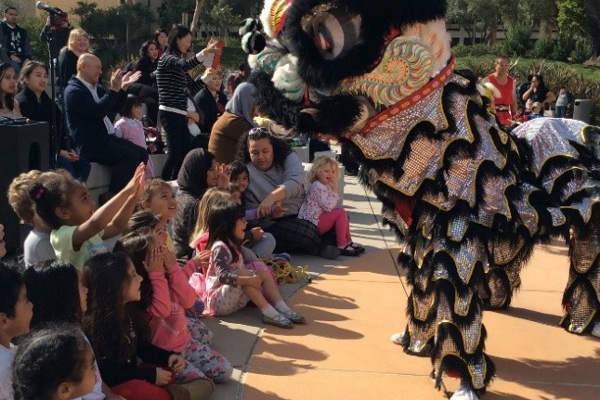 We have three goals for all children and families:
Foster children's competence in all aspects of life by providing experiences that foster their emotional, social, physical, and intellectual, linguistic, and creative capacities


Create an environment where everyone feels welcome and respected


Create an environment rich in stimulating play opportunities including sensory/exploratory play, constructive play, symbolic play, and games with rules
We view education not only as a process of acquiring skills but also as a means of finding a direction for future educational endeavors. We believe it is empowering for children to become aware of their strengths and proclivities using their natural sense of wonder to investigate their world. As a result, they become enthusiastic about their school experience at an early age. We are interested not only in what children know but also in the way they approach learning. Given opportunities to make novel connections, explore materials, and interact with people who have a variety of perspectives, children will develop the necessary disposition to become life-long learners. We want children to become caring and responsive, to be creative and curious, and to become strong, healthy, and confident individuals.