What is nEXO?
nEXO is an international nuclear physics experiment for detecting a special kind of radioactivity that has been theorized but never detected. If discovered it would answer many long-standing open questions about why the universe is how it is and how it came to be, and it could also offer some very important clues about the nature of dark matter.
If you would like more information about nEXO, you can visit the public website.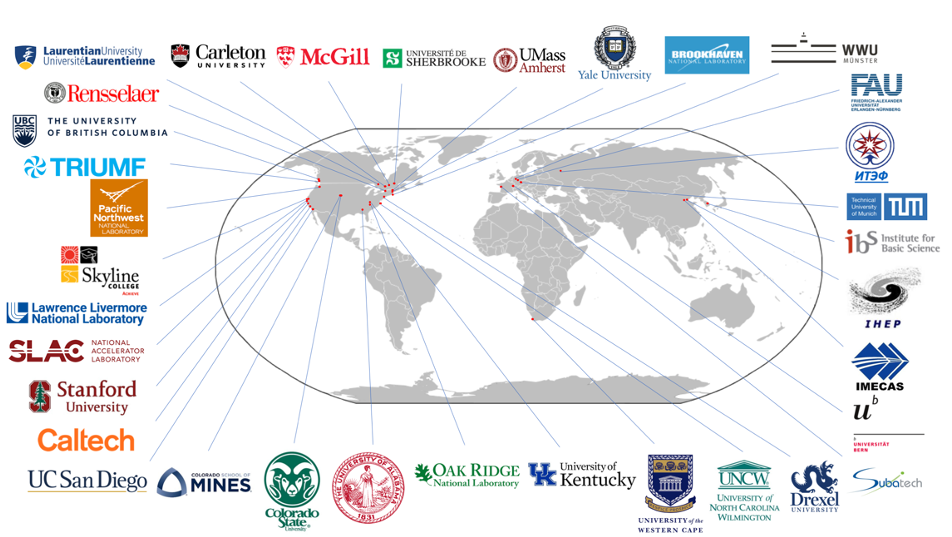 What does nEXO have to do with Skyline?
Skyline College Physics has received a grant from the US Dept of Energy to fund paid student traineeships for SMCCD students to participate in the R&D for the nEXO detector. This detector is an extremely complex instrument that is still under development, and will take years to design and build-- in fact, some of the technology it requires doesn't yet exist and still needs to be invented!
What do nEXO student trainees do?
As a nEXO student trainee you will work to produce various software and hardware products as needed to support the nEXO R&D that is happening at SLAC and at Stanford University, both of which, along with Skyline College, are nEXO collaborating institutions. In addition to the hands-on technical work, you will also be expected to contribute to nEXO's diversity, equity, and inclusion efforts. Lastly, all nEXO student trainees will be given the opportunity to present their work at at least one national conference and will be required to present as a group at one Science in Action Seminar.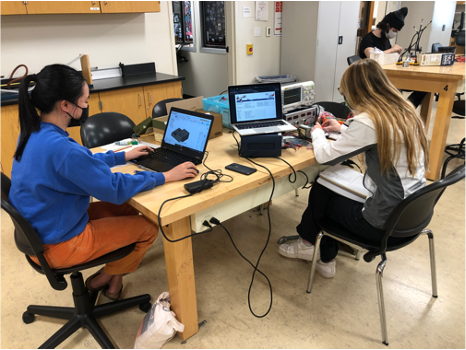 What are some further details about the position?
The position is paid at the student assistant base rate of $16.62 per hour, and it is a one year commitment. If selected, you would start off by working 36.25 hours per week during summer 2022 followed by 7.5 hours per week in fall 2022 and spring 2023. The work itself will consist of a mix of remote work via Zoom/email, hands-on hardware work in the physics and fab labs at Skyline, and in-person experimental activities at SLAC and/or Stanford, depending on the specific project(s) you are assigned to.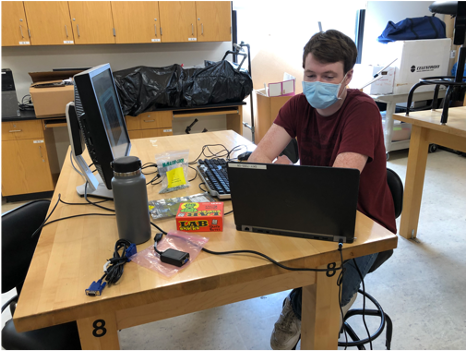 Who is eligible to become a nEXO student trainee?
Although priority is given to Promise Scholars, ETS scholars, and students who are members of any of our Learning Communities, we will entertain applications from any eligible STEM student currently enrolled at any of the SMCCCD colleges.
If you are fully eligible, you are accurately described as follows:
You have passed or will have passed PHYS 250 before the start of Summer 2022.
You are available for 36.25 hours per week to do hands-on work with Prof Wamba and Prof Hein, mostly face-to-face, for an 8 week period during Summer 2022, while enrolled for a minimum of 3 SMCCD summer course units.
You will enroll for a minimum of 6 units at any of the SMCCD colleges in Fall 2022 and Spring 2023 while you work on nEXO for 7.5 hours per week, again mostly face-to-face.
I want in! How do I apply?
To apply, please fill out the nEXO program application. If you have any questions, please contact Prof Kolo Wamba (wambak@smccd.edu), Prof Emilie Hein (heine@smccd.edu) and Marco Wehrfritz (wehrfritzm@smccd.edu).