Jump Start Program
Designed for current high school sophomores, juniors, or seniors interested in attending college!
Jump Start is a six-week summer program designed to help high school students with college potential upgrade their skills in English, math, critical thinking, and college success skills.
Students will be concurrently enrolled at Skyline College, receiving college credit for the courses they take when they complete the program.
The program is held every summer, beginning in June and ending in July.
Students can expect to:
Build foundational skills that enables them to succeed in college level courses.
Receive instruction that is presented in a non-intimidating manner and engages a variety of learning intelligences.
Receive opportunities to explore future career paths and related college majors in a realistic context.
Be a part of a supportive environment that fosters self-awareness and self-responsibility, sets clear expectations and motivates students to meet challenges.
Eligibility Criteria:
Student must be a California Resident.
Student must be enrolled at a North County high school as a Junior or Senior next Fall.
Student should have a grade point average of 2.00 or below.
Student must be nominated by a teacher, counselor, or school administrator
Included Classes:
The Jump Start Program curriculum includes the following concurrent enrollment courses:
English 819 – 3.00 units of college credit
Math 819 – 3.00 units of college credit
Counseling 101 & Career 116 – 1.5 units of college credit
Learning Skills 800 – 0.5 unit of college credit
Each course is graded separately. In order to receive college credit, students need a grade of C or higher or a P (Pass).
---
Application/Program Details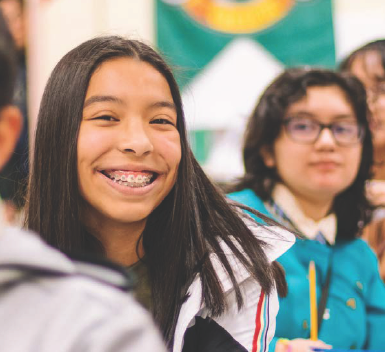 Program Cost:
There are no direct costs to participants of the Jump Start Program. Students will receive all materials required in the program and courses electronically.
Program Schedule:
6-week program spanning June 13 - July 22
Monday - Friday, 9:00am to 3:00pm.
Application and Nomination Process:
Follow these steps to apply to the Jump Start Program:
Complete the Jump Start Application.
Obtain a letter of recommendation from counselor.
Obtain your current high school transcript.
Submit the whole application packet online by April 26, 2022.

Application Packets include: Jump Start Application, Letter of Recommendation, and high school transcript.
Application Packets can be emailed to Michael Stokes, TRiO Director
Application deadline is April 26, 2022
Interviews will begin the week of May 9
The application packet can also be mailed to:
Skyline College
C/O Jump Start Program
Attn: Michael Stokes, TRiO Director
3300 College Drive
San Bruno, CA 94066
Questions? Email Michael Stokes at stokesm@smccd.edu.