Student Success
Daphne Oliver
My classmates and I waltzed into this experience not knowing exactly what to expect. Every one of us pushed ourselves out of our comfort zones, every one of us were aware of the possibility of failure, every one of us suited up for the challenges we knew we would and we did face. But...every one of us DID persevere, we DID succeed, and we DID get one leap closer to a bright and promising future.
The best part about that statement isn't the repetition, it's the fact that we did not have to do or go through anything on our own. As a group, we experienced failure, and as a group we were taught by Dr. Jones in that failure is the key to learning new things and reaching our ultimate goals.
Gabriela Tau
There have been many times where I have been asked...what does middle college mean to me? As many of my classmates may agree, this program has been so much more than just school for us. It was the push that we needed to remind us that we have a purpose in this world, and that we must work hard to find it. It was our reassurance that no goal was too grand for any of us and it was the constant reminder that it doesn't matter where we come from, all that matters is where we're going.
Day by day, I was surrounded by a group of students just like me. Descendants of hard working immigrants who came to this country to create a life of endless opportunities. And through middle college we were ensuring the sacrifices they have made would not have been made in vain. The odds have been against us, since the day ancestors step foot onto this land. From Mexico, El Salvador, the Philippines, India, Burma, Cambodia, to the island of Tonga. But today...today we are breaking out of the box that society has placed us in and showing the world that although we are from minority groups, we can be successful. Thank you middle college for opening our eyes and pushing us to start a legacy for generations to follow.
Patrick Perez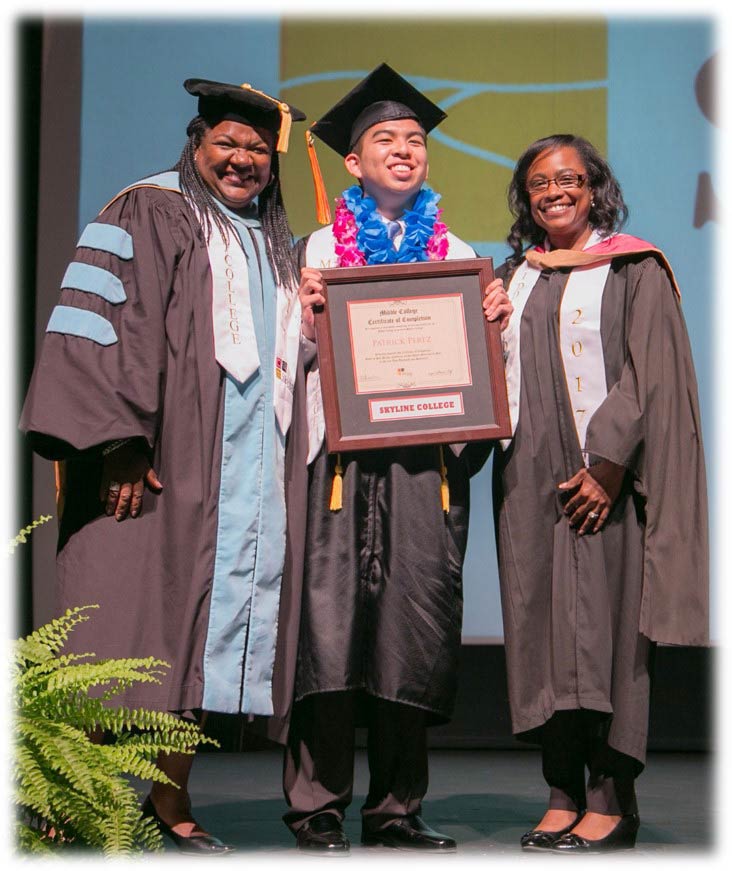 I have come to regard Middle College as my learning home. They provided a caring, nurturing, and happy learning environment, which allows each student to progress both academically and socially. Within these past 2 splendid years, I have seen myself grow in terms of knowledge and identity.
I am part of the first generation of Middle College students and I hope to become a role model for the next generation of Middle College students and beyond. Everyday, when I come to school, I am always inspired by the quote of Mr. Mahatma Gandhi in Building 6, that "You must be the change you wish to see in the world." Through education, this CAN and WILL happen.
Lyssette Anselmo
"love the life you live, live the life you love". I wouldn't be here without these special people who made this journey a wild ride. middle college was the best thing I ever did in my life and I would do it all over again if given the chance. going into this program I was at a very low point in my life and I was so close to giving up. In the back of my mind I knew that I wouldn't want to look back on these years and remember them as the worst years of my life when it should be the best.
Middle college opened my eyes to what my future can be. It is here where I realized who I want to be and what I want to do in life. I have reconnected with old friends from elementary and middle school and have created new friendships with people I never thought I would have even talked to. No matter who we are and what walks of life we came from, this program connected us all and has molded us into one big family. These people are the reason why I kept on going and worked hard. They motivated and inspired me while making school not even feel like school but just a place for all of us to spend time with one another.
Who I am today was shaped by this program and everyone in it and I am glad to say I'm in a great place with even greater people. In just two short years together we have accomplished so much and created bonds that will last forever. Thank you to all my friends for making this one crazy and memorable experience. Thank you to the staff and teachers for your endless support, guidance, and love. Thank you middle college for everything.