Scholarship and Donation
The Middle College Program at Skyline is designed to serve north San Mateo County low resourced, high-potential students that have been historically under-served and underrepresented in higher education. Providing students with early access to quality college programing that includes a rigorous academic curriculum within a supportive and nurturing environment is core to the program design. Through this opportunity students are provided a cohort experience with increased community building in ways that lead to change that ultimately impacts the trajectory of students' lives. 85% of Middle College students are first-generation and more than 40% of our students come from low-income families.
The Goodman Middle College Scholarship fund was developed to give scholarships to Middle College seniors at Skyline to provide them with financial assistance as they embark on the educational pathway of their choice which is often underfunded and filled with unknown challenges as they graduate from our program.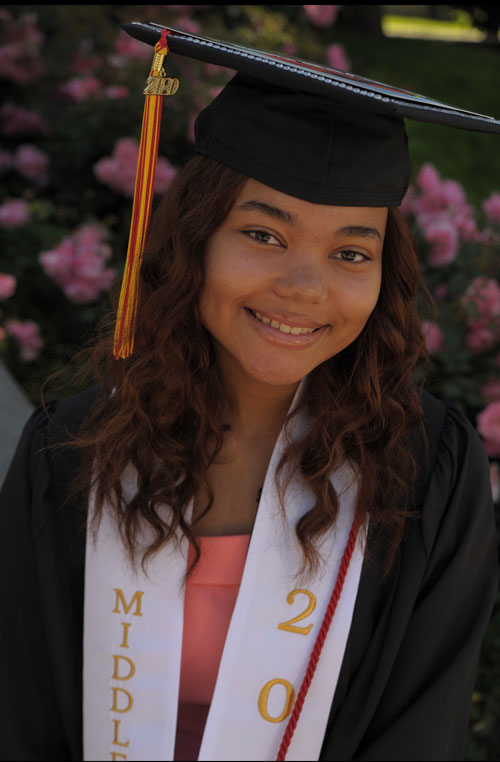 100% of your generous donation goes towards the Goodman Middle College Scholarship Fund and is tax deductible.
Follow this link to change a student's life: https://foundation.smccd.edu/middle-college.php
The Middle College at Skyline thanks you in advance for your consideration of donating to this meaningful cause. Please feel free to contact the Middle College at Skyline directly at skylinemiddlecollege@smccd.edu with any questions you might have or for further information.