Skyline Library E-Resources
Zero textbook cost (ZTC) courses are those which use a combination of open educational resources (OER) as well as library reserves, relevant library-subscribed resources, and items in the public domain or licensed with Creative Commons. Skyline College library-owned and subscription-based resources are often copyrighted but students can access them for free with an active Peninsula Library System (PLS) card. To locate OER, visit OER Resources and OER by Subject; and Public Domain and Creative Commons licensed materials, visit ZTC resources page.
Locating Library Resources
Library materials can be located by using the Skyline College Library's search engine "Supersearch" from the library's website. SuperSearch is your one stop shop to search Skyline College Library's article databases and book catalog to find a wide range of articles (and other documents) from academic journals, popular magazines, reference sources, e-books & other sources and print books available in the library.

For a focused search, see a complete list of our article and reference databases, browse databases by subject, or search for journal titles, e-books, as well as streaming media databases such as Films On Demand (streaming) and Academic Video Online (streaming).
Gaining Access to Library Resources
The library catalog and databases are available from any computer on campus. For off-campus access, students will need to log in using their PLS 14-digit library card number and 4-digit pin or last name.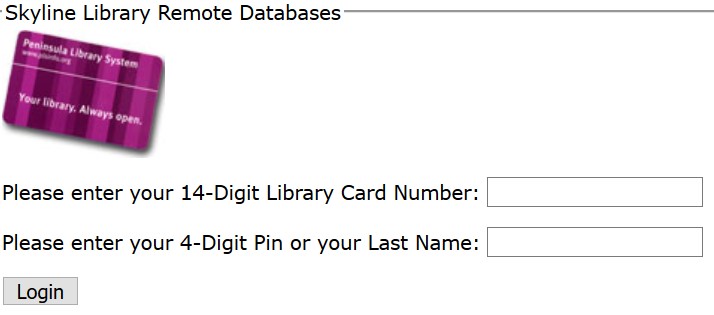 Physical items—books, audio CDs, and video recordings in various formats owned by the library or course instructor—can be placed on reserve for any course by filling out the course reserves form
The best way to link electronic library resources in Canvas, course syllabi, reading lists, websites, and email is to use permalinks. ( A permalink is a URL or web address that will consistently point to a specific library resource, such as a full-text article, ebook, ejournal, streaming video, database, or record in a database).