Classified Professional Development
Welcome!
The San Mateo County Community College District recognizes that the quality of its educational offerings and services is enhanced by the professional growth and development of its employees. The Classified Staff Development Program is intended to provide opportunities to attend classes and workshops that will promote outstanding District departments, programs and services, while fostering the creativity, personal growth and advancement of our employees. Through our staff development opportunities we hope to create a positive climate of open communication, mutual respect and appreciation for the advantages of a diverse community.
Eligibility
Permanent Classified employees who have completed the required probationary period are eligible to participate in the below professional development opportunities. If you have any questions regarding the Classified Staff Development funds, please contact Scott Mansfield, Accounting Technician, Office of the Vice President of Administrative Services.


Conferences / Workshops / Trainings:
Classified employees may request a maximum of $1000 per conference/workshop/training per each fiscal year. If you are interested in attending one of these, complete the Application for Conference/Workshop funds well in advance of the date of the event, and obtain your supervisor's approval. Use this Conference/Workshop Application also for trainings , either in-person or online.

How to Apply
First complete a Conference Attendance Pre-Approval Form and have it signed by your division Dean. Attach any pertinent documentation.


Sign or digitally sign and submit the appropriate completed application form to your Immediate Supervisor and the Division Dean for approval and signatures.

Application for CSD Funds for Conference/Workshops/Trainings

Tuition Reimbursement Opportunities:
Classified employees may be reimbursed for college tuition, books and related expenses (not including meals or mileage) for a maximum reimbursement of $1400 in a one year period (July 1 through June 30) with CSD funds. Reimbursement will be made upon satisfactory completion of approved coursework with a grade of C or better.

Application for CSD Funds for Tuition

Classified employees are also eligible for the district Tuition Reimbursement Program. Through this program, there is no predetermined amount as the funding available (and maximum amounts per degree) can change from year to year. Reimbursement over $5250 is taxable income (please visit the IRS Employer-Provide Educational Assistance website for up to date information). This funding is separate from the Classified Development Fund and must be repaid if you leave the district before completing five years of service after final reimbursement is paid. Participation is dependent upon availability of funding.

Application for Tuition Reimbursement Program

Please contact Ingrid Melgoza in Human Resources if you would like more details on the district Tuition Reimbursement Program. She can be reached by phone at (650) 358-6724. You can review her 2017 presentation on this program here .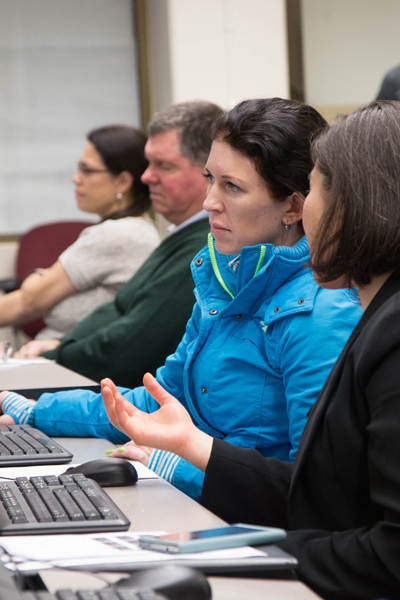 Submit a CTTL Workshop Proposal
The CTTL also hosts workshops presented by Skyline College faculty and staff. If you would like to deliver a CTTL or Professional Development workshop or activity, please complete the online form below. This will help us to link your presentation to Skyline College goals and initiatives. Nina Floro, Professional Development Coordinator, will be in contact with you shortly after you submit the proposal form to further discuss your interest and plans.