Meet Our Team
Andrea Vizenor, Dean: The Center for Strategic Partnership and Workforce Development Programs
Andrea joined California Community Colleges in 2003 as a Deputy Sector Navigator for the Retail, Hospitality and Tourism (RHT) sector at Skyline College. Ms. Vizenor acts as a catalyst for the advancement of career education programs, thoughtful industry engagement, K12 pathway expansion and educator professional development. Andrea has a vast background in industry and K12 education where she began her role in the hospitality industry as a travel agent and moved quickly into a career with Hyatt Hotels and Resorts. During her 10 years in management with Hyatt Hotels she held the following positions: Rooms Manager, Executive Housekeeper, Director of Guest Services, Employment and Training Manager and Director of Training. Through valuable partnerships established with education during her Hyatt Career she was afforded the opportunity to teach K12 Hospitality and Entrepreneurship Career Technical Education (CTE) programs for 8 years. In her role as Director of Strategic Partnership and Workforce Development Programs, Andrea works closely with faculty, staff and administration in paving the way for new program development, quality high school partnerships and collaborations, adult school bridge to college programming, high value employer partnership creation as well as the creation of valuable work-based learning opportunities.
---
Elizabeth Tablan, Program Services Coordinator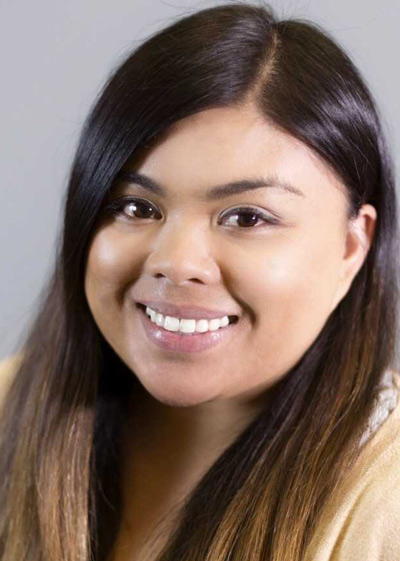 Elizabeth serves as the Program Services Coordinator for Strong Workforce Programs under Skyline College's Strategic Partnership and Workforce Development Programs Department. In her role she supports grants and activities focused to advance Strategic Partnership and Workforce Development programming. Elizabeth has worked with Skyline College since 2013 holding roles as an intern for the Center for International Trade and Development and later as an Office Assistant II for RHT. She is highly excited to be in a position that coordinates efforts alongside Skyline College faculty, high school partners, and industry representatives in connecting students to career technical education opportunities and real-world work experiences. Elizabeth holds a Bachelor's Degree in Business Management from San Francisco State University.
---
Claudia Paz, Visual Communications Coordinator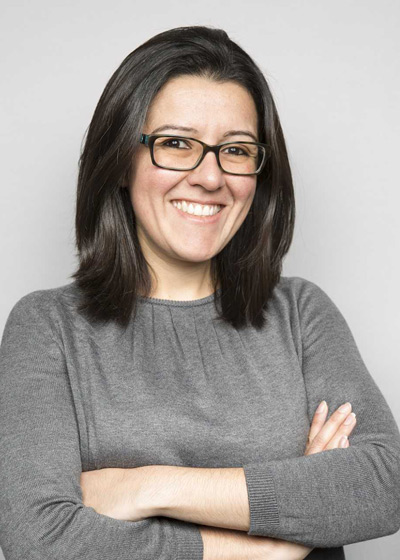 Claudia serves as the Visual Communications Coordinator for the Strategic Partnership and Workforce Development Programs at Skyline College. She earned a Bachelors Degree in Visual Communications Design from San Francisco State in 2015 and an Associate of Science in Web Design from Skyline College in 2012. She previously worked as a Student Assistant in the English Language Institute and the Marketing, Communications and Public Relations Department at Skyline College over the past years. Her expertise and passion in graphic design make her develop innovative designs for the Strategic Partnership and Workforce Development Programs Department by promoting a variety of career technical education programs among Skyline College and high school students.
---
Rita Guili, Project Director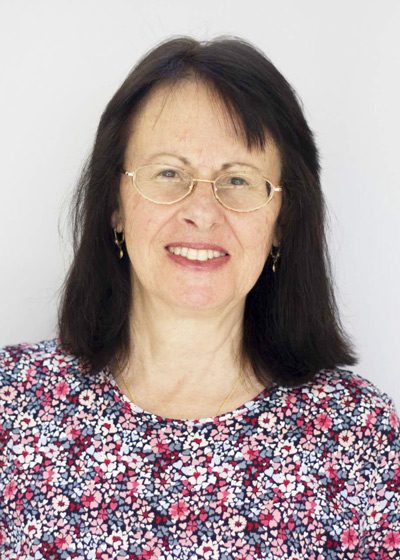 Rita's employment with the San Mateo County Community College District spans over 30 years. Her work experience includes 15 years in fundraising program development at KCSM-TV/FM and 15 years in workforce development and grant management. She is currently the Project Director for the Center for Strategic Partnership and Workforce Development programs. She earned her Bachelor of Science degree in Business Administration with an emphasis in Marketing and Small Business Management at San Francisco State University. She enjoys cooking, museum art and cultural exhibits, interior design, and organic gardening
---
Hazel Neoh, Bioscience Program Services Coordinator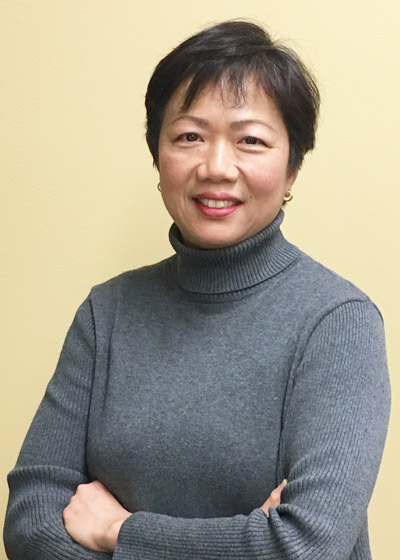 Hazel's passion stems from the idea of providing a unique hands-on learning experience and building those connections for Skyline College's diverse student population. She works closely with faculty and academic divisions to identify and promote bioscience internships for Skyline College students, and to connect motivated students with biosciences companies in the Bay Area.
Prior to joining Skyline College, Hazel was part of a team at the National University of Singapore, Overseas Colleges Entrepreneurship Program in Silicon Valley that successfully established relationships with high-tech companies in the Bay Area and secured internships for international college students at these companies. Neoh believes that learning should not be confined to a traditional classroom. Work based learning experiences can promote academic, personal and professional development for students at Skyline College. Neoh is a magna cum laude graduate of San Francisco State University.