Talisman Literary Magazine
Do you love art and literature?
Talisman, Skyline College Magazine of Art and Literature is looking for Editors for our next Edition!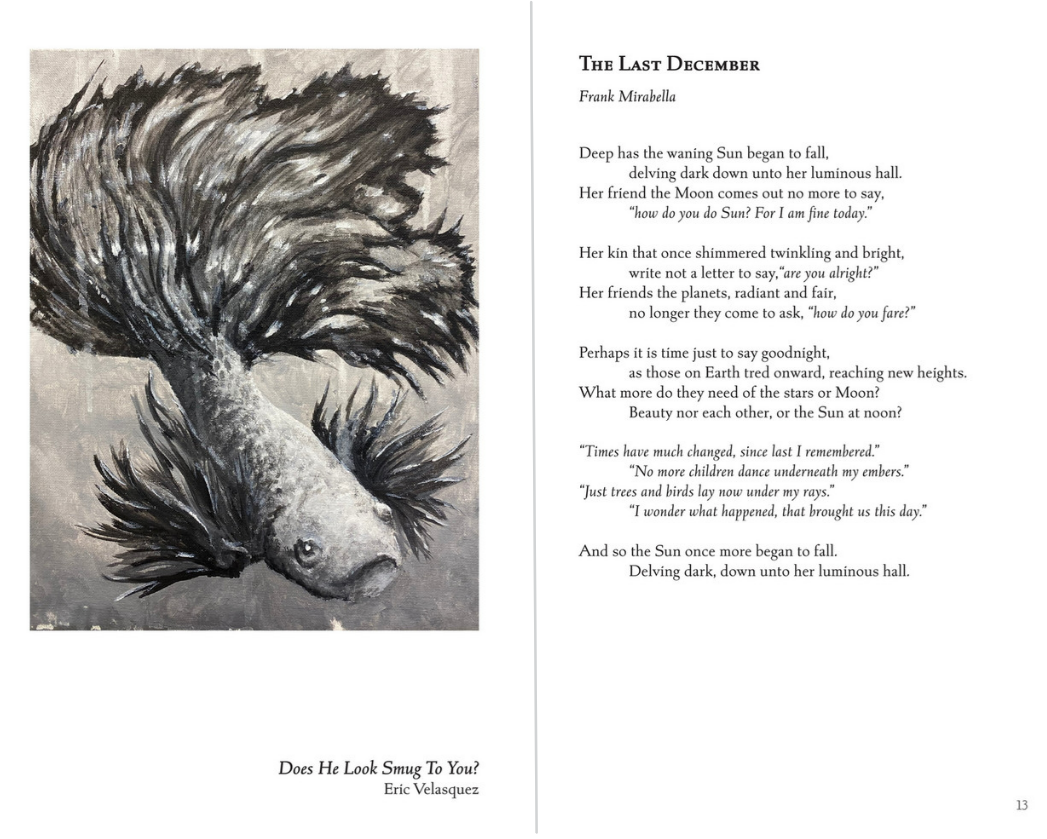 Example of a page spread from Talisman 50
Help put together the next issue, including:
selecting the art and writing pieces for inclusion
designing the magazine cover
planning the Magazine Release Party and Reading.
All are welcome
You don't have to be an art or creative writing student to join the team! This is an afterschool, volunteer activity.
The next issue will be published in both print and online at the end of the Spring Semester; dates you will be needed are mid-March to mid-April. The publication of the magazine, the party and event will be held in the first week of May.
Interested in joining?