Student Handbook
Skyline College is part of the San Mateo County Community College District (SMCCCD) and offers a great education to students from all over the Bay Area. The 111-acre site, just west of Skyline Boulevard in San Bruno, is convenient to residents of South San Francisco, Daly City, Colma, Brisbane, San Bruno, and Pacifica. Although its chief service area is northern San Mateo County, Skyline enrolls students from the entire district.
Skyline College opened in 1969 and is one of three community colleges in the San Mateo County Community College District. The District also includes Cañada College in Redwood City, and the College of San Mateo. SMCCCD has served the educational needs of hundreds of thousands of county residents since 1922 when the San Mateo Junior College first opened its doors.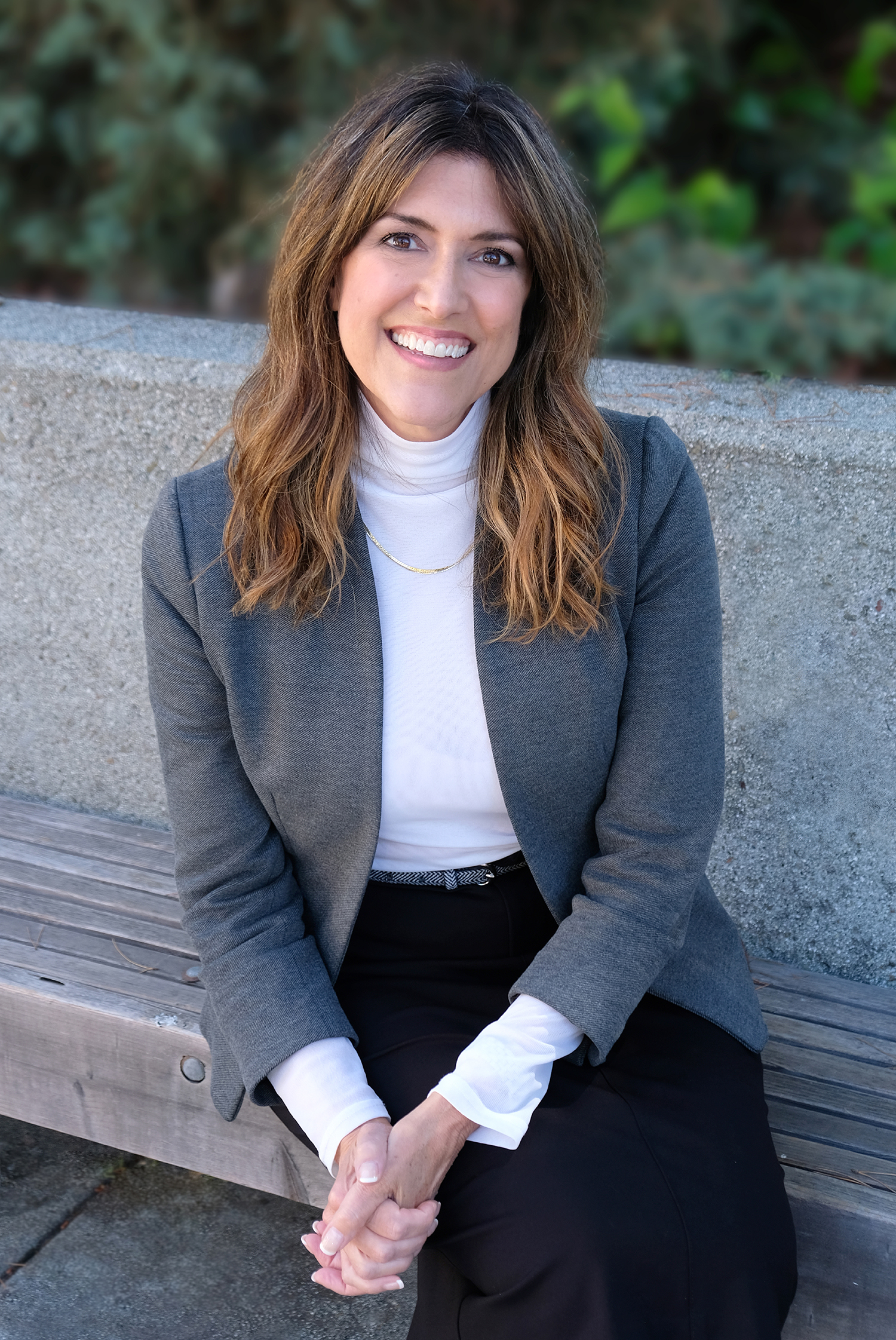 President's Welcome
Dear Skyline Campus Community,
As we begin a new academic year, I would like to reflect on our experiences and work this past year, and set the stage for what is ahead for us as a campus community.
Where We've Been
Our 2020-2021 academic year was full of contrast. We accomplished and gained so much more than we could have imagined in a pandemic and yet we faced enormous loss. We deeply connected as a community, and although we were apart, and in isolation; we were strong, tenacious, resilient, and clear about our student-driven mission; all in the face of being grossly challenged by uncertainty and ambiguity. Despite the unusual experience of extreme contrasts this last year, we made it through. We were tough. We were flexible. We checked-in with each other. We took care of each other. We had each other's backs. We cried together. We prayed together. We supported each other. We were a team, in the greatest sense both unimaginable and unfathomable new experiences. We pursued excellence despite the new terrain with so much love and humility; all the while keeping our students first, and at the forefront of our motivation. This is why students choose us. This is who we are. Welcome to the Skyline College family!
We beautifully cemented a foundation to move through whatever comes next, together. We are prepared to flex, as the world of relentless external forces attempt to disrupt our path. We have what it takes to build upon what we have started this past year as an adaptive community, as a team. Nothing can stop us! And so, I thank you and congratulate you for everything you did this last year to serve our students and community. Every single person contributed in a meaningful and exceptional way to make up the whole of who we are at Skyline College. Our groundskeepers and custodians, our public safety and facilities teams, our classified professionals and faculty, our managers and administrators, our instructional and student support teams, our District partners, all came together in service of our students. I see you. I appreciate you. I thank you.
Where We're Headed
We also worked hard to set the stage for what is up next. I spent this last year listening carefully to you and gained a much deeper understanding of where you would like to go as a campus community. Here's what I learned:
We need to rid ourselves of this "secret society" feel to our governance;
We need to greatly improve the relationship across constituent groups with the Administration, but especially with faculty;
We need much greater transparency in our decision-making and committee work;
We need open and regular communication from the President and the Cabinet;
We need to be more inclusive and equitable;
We need to sustain engagement with our community of supporters and stakeholders;
We need to improve our campus climate and create a lasting and sustainable culture of democracy and participatory governance;
We need greater transparency in our processes and, in particular, with our budgets and integrated college planning;
We need cohesive and coordinated equity and antiracism efforts that everyone is involved and included in;
We need to assess our Comprehensive College Redesign work and address persistent barriers and opportunity gaps for our most marginalized student groups.
There's so much work to be done!
We got a head start on this work during the last year and laid an important foundation for reshaping our participatory governance structure, college planning, and antiracism and equity work. Here's what we did:
We adopted an integrated planning and resource allocation model , and started training with the Society for College and University Planning (SCUP) – as we embark on revising our Educational Master Plan this fall;
We reformed our College Governance Council (CGC) to remove the vote of the President and her Cabinet in order to honor the true purpose of CGC as a recommending body to the President. No more double-dipping!
We also recognized our Management Council as a constituency group, and created seats on CGC for our managers;
We also opened CGC to the entire campus community and had more participation than ever;
We adopted the Intergroup Dialogue model as the basis for our antiracism and equity work, and began training the community in how to listen and have constructive dialogue. Our intention is to reach a critical mass of campus community training and to conduct dialogues on difficult subjects;
We released the McPhail Report , and completed the work of the "Climate Review Work Group" to bring forth the valuable recommendations to CGC in that report;
We hosted an incredibly successful President's Breakfast that engaged our community raised $100,000!
We adopted a Participatory Governance Model , and completed the work of the Participatory Governance Work Group to revise and simplify our structure and compendium
People's College Initiative (PCI)
The People's College Initiative was born as a framework to address the challenges identified during my listening tour, while building upon the foundation work we began last year. The Statewide Institutional Effectiveness Partnership Initiative (IEPI) invited us to submit a letter of interest. As such, I submitted the concept of the People's College Initiative, and it was accepted. Please read the Letter of Interest starting on page 18 of our CGC agenda packet of May 19, 2021 . What this means for us is that we are preparing to welcome a Partnership Resource Team (PRT) from the State Chancellor's Office this fall. The PRT will help guide us through the initiative, and grant us $200,000 to accomplish these goals. The Chancellor's Office is interested supporting initiatives that might be of benefit to other colleges in the State and so they are hopeful this could become a model for other colleges.
Here's the concept in a nutshell:
PCI focuses on creating a healthy college and workplace experience through a robust participatory governance process that people trust and believe in, resulting in open and transparent decision-making a way of life at Skyline College;
We want to create an antiracist and equitable culture that embraces campus wide training, practice and action toward becoming an antiracist college;
We will engage in regular climate reviews in order to measure our transformation in becoming a true institution of the people, for the people.
We will be working together to fully flesh out the PCI concept to norm participatory governance, equity and antiracism activity, and regular climate review. We did some work along these lines with our constituent group leadership this summer to prepare for the PRT visit. My goal is to cement a democratic culture and healthy climate that will sustain evolving and inevitable change in leadership. In addition, this initiative will ultimately support the greater goal of ensuring a democratic and civically-engaged classroom experience for our students. Until we get this right for ourselves, we cannot get it right for our students.
Here's where you come in: I need your support and help to bring these changes to our college community. College Governance Council will be authorizing a number of work groups to tackle the work of implementing the PCI. We want each and every one of you to be involved, because this is about you, and about us, and about how we work together to shape our future. There will be lots of communication about the PCI and the opportunities for your involvement early in the fall semester. Your voice matters, and I encourage you to join us.
I am absolutely thrilled and honored to be your President, entering our second year together, and doing this wonderfully transformative work with you! We will continue to work with the District to do our best to bring us safely together in-person again. But let's not forget to remain flexible and adaptable in an ever-changing landscape of this persistent pandemic.
A heartfelt welcome back to fall semester!
Sincerely,

Dr. Melissa Moreno
President of Skyline College