Social Science Unwrapped
In the Social Sciences we explore and make meaning of the human condition, the institutions and functioning of human society and the interpersonal relationships of individuals as members of society.
The Social Science Unwrapped (SSU) Speaker Series is designed to connect the Social Sciences to our 21st Century future and the skills that contribute to students' success. We will share how the Social Sciences can help you navigate locally, nationally, and globally and illustrate how the Social Sciences are a highway to endless possibilities.
If you're a Social Science professional interested in presenting at a future Social Science Unwrapped Speaker Series event, please contact Chris Woo.
Watch Event 5 of SSU Fall 2022 - Teaching the History, Herstory, and Theirstory
Featuring: Professor of History - Dr. Chistopher Collins
Fall 2022 SSU Events & Distinguished Speakers
Day and Time: Thursdays, 2:00 p.m. - 3:00 p.m.
Dates: 9/29, 10/19-SPECIAL WEDNESDAY LIVE EVENT, 10/20, 11/10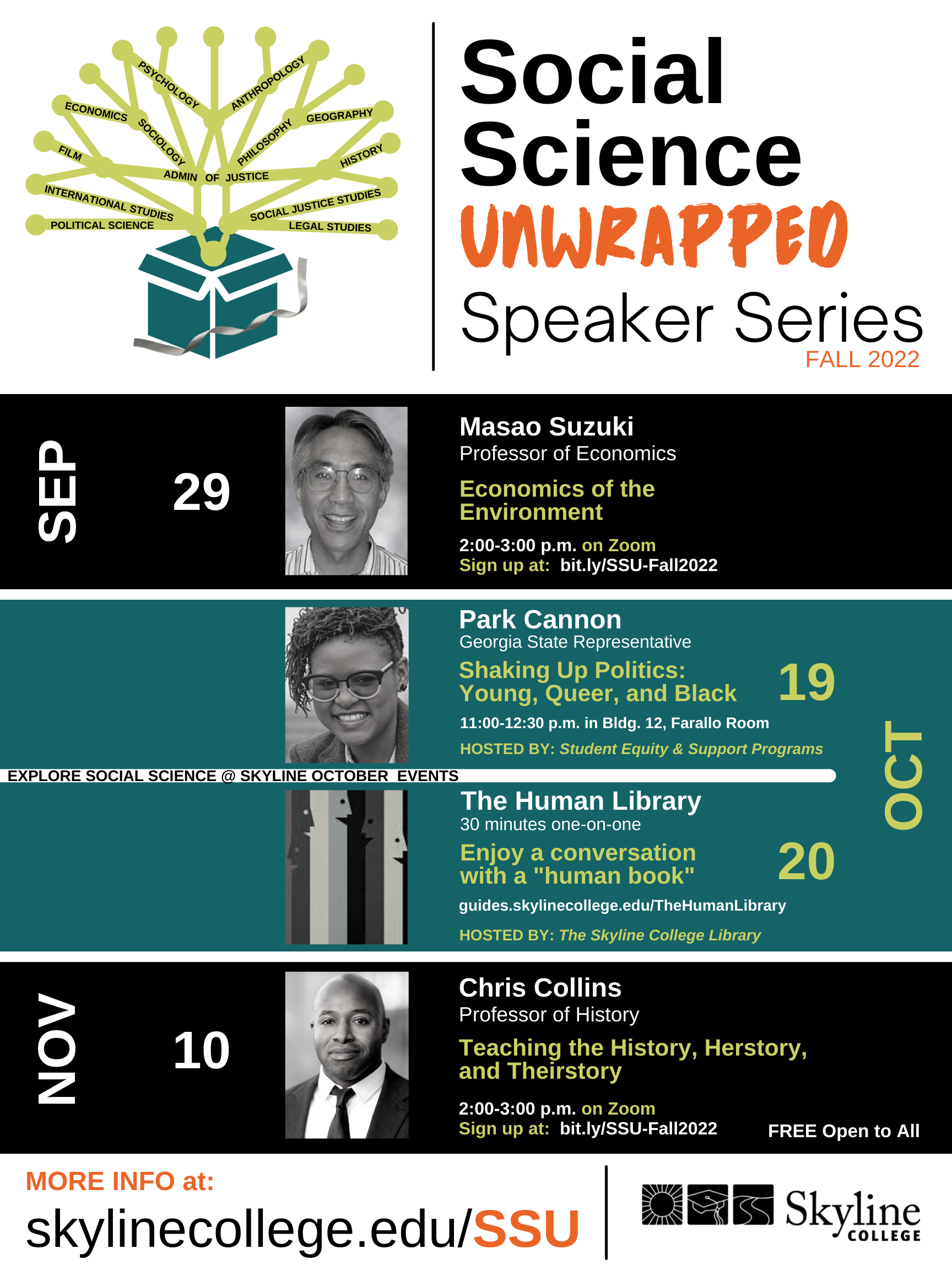 ---
Join Us for a Special Edition of Fall 2022 Social Science Unwrapped
Date: November 9, 2022
Time: 11:00 a.m. - 12:30 p.m.
Location: Building 12, Farallon Room and on ZOOM
SCAN the QR CODE or SIGN UP HERE TODAY!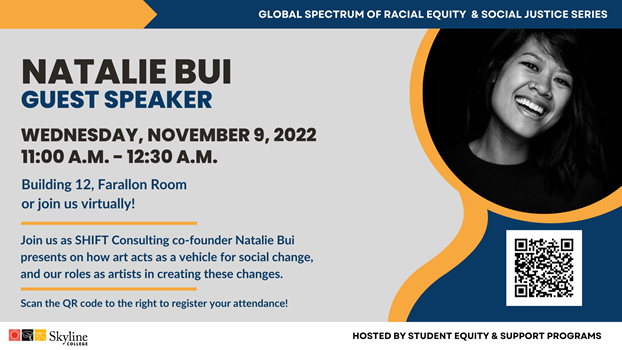 Past Lectures
Watch Event 4 of SSU Spring 2022 - The Alchemy of Change
Featuring: Professor of Sociology - Tricia Murajda
Interested in viewing Professor Murajda's Documentary? WATCH DOWN THE HOUSE
Down the House is the story of a place trying to reinvent itself, forging a new identity out of the ashes of its old one.
View more Past Lectures