Overview
Project Change is designed to build community, on and off campus, that will serve as social, emotional and academic support for formerly incarcerated and system impacted students at Skyline College. Submit Your Project Change Interest Form or Refer a student to find out more or join the SPRING 2023 KICKOFF EVENT on February 7th at 3:00 p.m.
"Sharing my experiences and stories of past traumas as a formerly incarcerated student has helped me build self-confidence and create new boundaries for myself . . . The many services on campus have been instrumental to my progress and recovery . . .
- Project Change Student
Who Is Eligible? All students who . .
-are formerly incarcerated
-have been placed on probation or parole
-are system impacted by incarceration
Next Steps
Intake Meeting - we will contact you to schedule a time to meet
Needs Assessment - identify your needs together with Project Change staff
Personalized Resource Plan (PRP) - receive a PRP that connects you directly to campus resources like Priority Registration and a backpack of supplies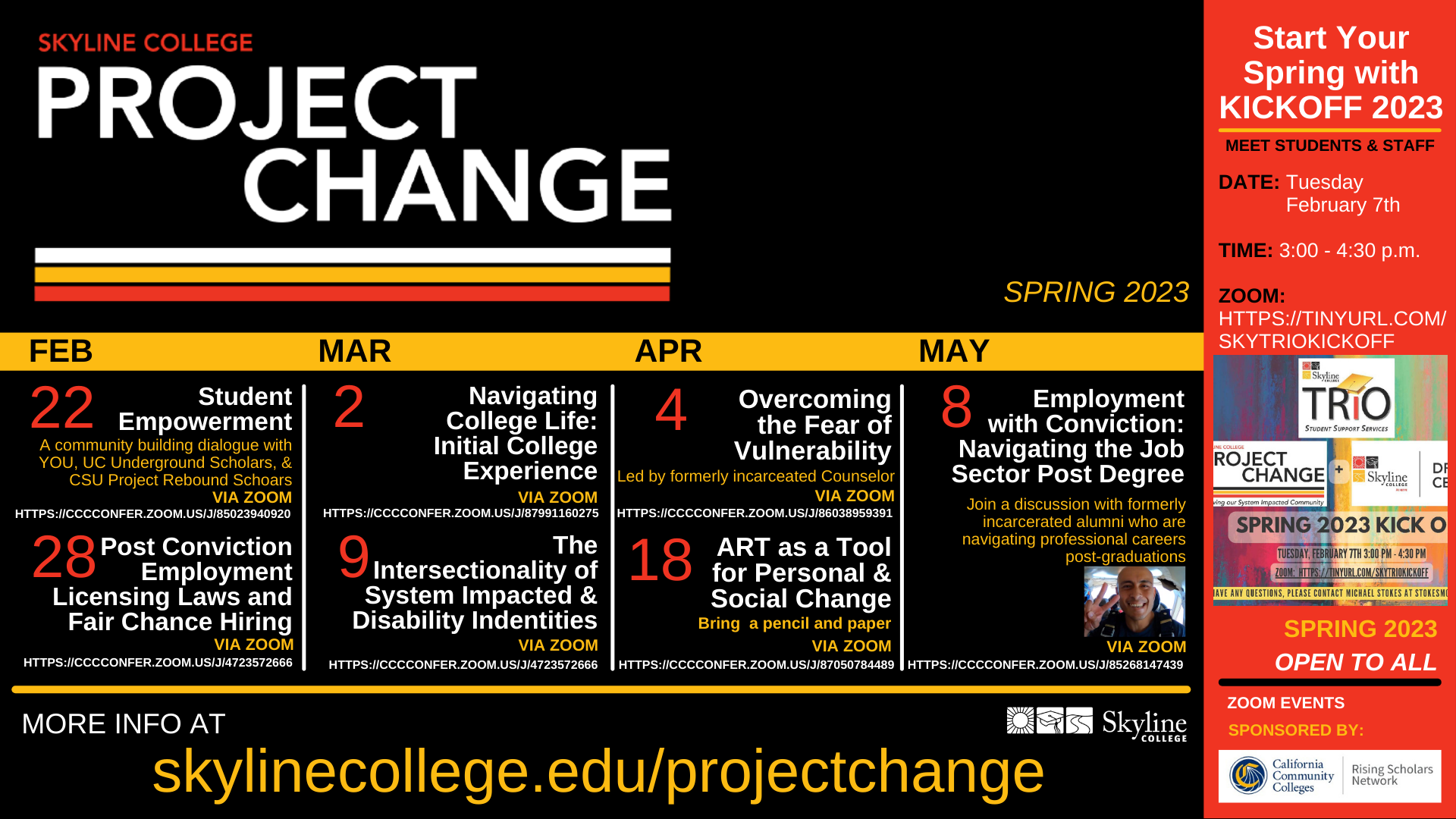 CONGRATULATIONS 2022 DEGREE & CERTIFICATE RECIPIENTS