Council Members
Members of the Skyline College President's Council are leaders in the community the college serves. With backgrounds in business, innovation, public service, healthcare, nonprofits, law and more, these individuals donate their time to help shape the course of Skyline College and secure the college's future, influencing the lives of countless students in the process. Their work underscores a deep commitment to their community, and especially to the students, faculty and staff of Skyline College.
Member List
---
Member Biographies
---
Michelle Jester, Chair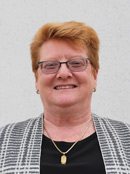 A native Californian, Michelle has spent her career in Marketing/Sales helping businesses find their potential customers while staying up-to-date with market trends and technologies. Her passion is to see a business celebrate their success. She is excited to bring this knowledge to the President's Council and work with the dynamic team to impact the future.
Spare time is spent with non-profit organizations as diverse as Lion Clubs International and Gay Games: Team San Francisco, reading and enjoying athletic pursuits.
David Canepa
A peninsula native, born, bred and educated in the Bay Area, David Canepa has been serving the people of Daly City since he was sworn in as a member of its City Council in 2008. He has worked hard to bring more jobs to the city. Canepa has also worked to maintain beaches and streets hosting clean-ups throughout the year. He is committed to engaging residents in local government by working with city staff on the Citizens Academy which educates the public on how Daly City functions.
In addition to the Daly City Council, Canepa has served on several San Mateo County regional boards dealing with transportation, housing, homelessness and infrastructure. Specifically, he has served on C/CAG (City/ County Association of Governments San Mateo County), HEART of San Mateo County (Housing and Endowment and Regional Trust), HOPE of San Mateo County (Housing our People Effectively), and the Grand Boulevard Initiative. He also sits on the North San Mateo County Sanitation District as a Board of Director.
Previously, he worked for both houses of the California Legislature.
Canepa earned a degree from the University of San Francisco. He lives in Daly City with his wife Ana.
Dr. Rod Daus-Magbual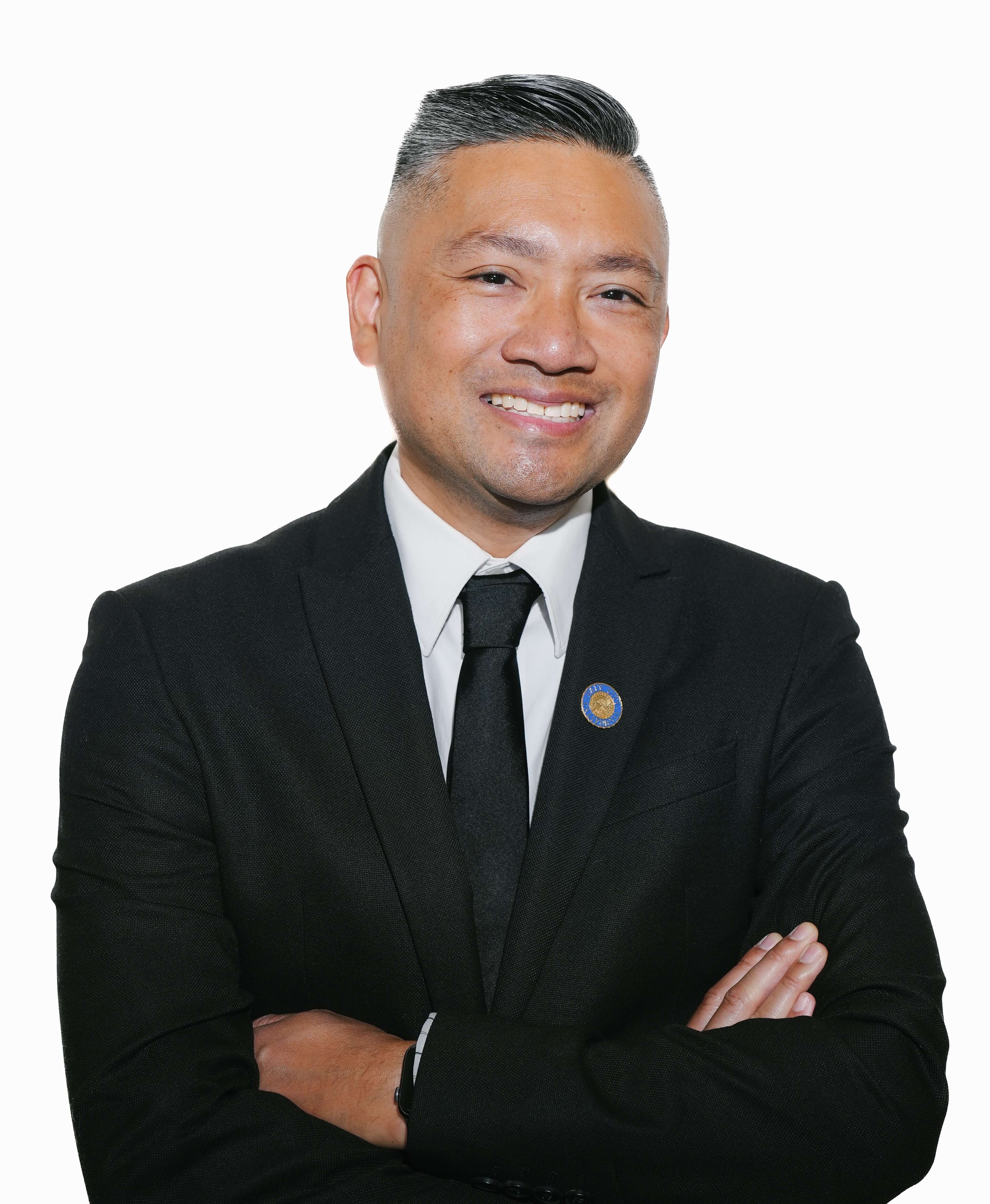 Dr. Rod Daus-Magbual is an educator, father, husband, and Council Member for Daly City where he served as Mayor in 2022. He is the Executive Director of an award-winning Ethnic Studies program called Pin@y (Pinay/Pinoy) Educational Partnerships (PEP) where he has mentored hundreds of upper division undergraduate and graduate students who have become teachers, counselors, and leaders throughout California. He has also taught at various colleges and universities in northern California and has been at Skyline College since 2004. He helped established the Ethnic Studies program and was hired as a tenured track Ethnic Studies Professor in the fall of 2022.
Ron Derenzi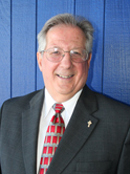 Ron Derenzi was born and raised in Excelsior District of San Francisco, and is a graduate of Balboa High School, class of 1959. Ron received a Bachelor of Science degree in Accounting and Finance from San Jose State University in 1964. He met his future wife, Marie, while attending San Jose State University. Marie has a Teaching degree from SJSU. Ron and Marie have lived in South City for over 50 years, and recently celebrated their 57th wedding anniversary
Ron received an Honorable Discharge from the United States Navy Reserve in 1970. Ron completed a 42-year management career in retail banking. He held positions as a Branch Manager for some 25 years and Regional Officer for some 9 years before retiring in December 2006. Ron continues to volunteer his time serving on six non-profit boards and four associations.
In his retirement, Ron enjoys history, sports, vacations, lunch with friends, and supporting St. Veronica Church in South San Francisco. Ron and Marie have two married daughters and three granddaughters.
Monica Devincenzi
Monica Devincenzi has been in the solid waste industry for over 20 years, focusing on community relations and public education and outreach. She joined Allied Waste/Republic Services in Daly City in July 2015 as the Municipal Relationship Manager, working closely with the community, businesses and residents to sustainably divert as much material from the landfill as possible. Most recently, she served as the Recycling and Outreach Sustainability Manager for RethinkWaste (South Bayside Waste Management Authority). Prior to joining RethinkWaste, Monica worked for Waste Management for over 11 years.
She has been involved in various community groups and organizations throughout San Mateo and Santa Clara Counties over the years. In addition to the President's Council, Monica is a current Board Member of the North Peninsula Food Pantry & Dining Center of Daly City and is actively involved in the Daly City/Colma Chamber of Commerce. In addition to her public education and community relations experience, Monica has a journalism background. She is also currently serving a second term as a member of the Board of Directors for the California Resource Recovery Association (CRRA), California's statewide recycling association.
Jim Diaz
James R. Diaz arrived in San Francisco in 1968 and joined the small architectural firm of Kaplan-McLaughlin where he retired after 49 years. The practice has grown in size to become internationally recognized for design excellence and innovation. Jim has been the leader of the firm's healthcare group, designed hospitals all over the world, became a Fellow of the American Institute of Architects, and received the Lifetime Achievement Award from the American College of Healthcare Architects.
Jim's daughter, Lari María is also a principal in the firm and served as the programmer and planner for the Social Science and Creative Arts expansion at Skyline College. Jim's spouse and extended family live in San Francisco and Pacifica. Since 1983, Jim has dedicated great time and effort as an officer of the Union Española de California and the Patio Espanol Restaurant on Alemany Boulevard, which play hosts to many social and cultural events for residents and organizations in San Francisco and the Northern Peninsula.
Giuliana M. Halasz
Giuliana M. Halasz, MSW, is the publisher of California's Children News Service, Inc., an independent nonprofit news aggregate for professionals, advocates, legislators and volunteers who serve the fields of juvenile justice, education, health, immigration reform, and welfare. For over 40 years, Giuliana has developed and administered programs dedicated to improving the quality of life for California's children, assisting families to achieve permanency and self-sufficiency. Fluent in Italian, Spanish, and English, she has published numerous articles, and given speeches at conferences and workshops. She has taught college courses, consulted on mental health and community development (including leadership development in the Latino community), and children's services, and was a counselor and coordinator for the special needs community in Los Angeles.
Volunteering internationally, she is a foster grandparent at Casa Hogar Santa Julia Home for Girls in San Miguel Allende, Guanajuato, Mexico.. Giuliana holds a BS in Sociology from Universidad Catolica Andres Bello, Caracas, Venezuela, and a Masters in Social Work from San Diego State University. An active advocate for children and families, she served as California State Leader and a member of the Western Region Steering Committee for the Child Welfare League of America (CWLA), along with other service to CWLA.
Daisy Li
Daisy Li is a small business owner and humanitarian. In 1991, Daisy started the popular Moonstar, an upscale seafood buffet restaurant, in San Francisco on Market Street, created a joint venture with her husband Paul in 1997, and later in 2006, opened another Moonstar restaurant in Daly City. Daisy also started Moonchef catering to provide nutritious warm meals to thousands of seniors around San Francisco daily through Self Help for the Elderly.
Born in Hong Kong, Daisy attended Ryerson University in Toronto, Canada and received her degree from Oklahoma State University in Hospitality Administration and Management. She worked for a number of years in Dallas, Texas, managing various restaurants and honing her business skills.
She has received a variety of awards and accolades for her work in the community, including recognition from San Francisco Mayor Ed Lee and former San Francisco Mayor Gavin Newsom.
Daisy's philosophy is that when you succeed, it is necessary to give back to the community and help those less fortunate. She is also a two-time breast cancer survivor and has been cancer free for more than three years.
Juslyn Manalo
Juslyn Manalo has an innate passion to help others. This was realized when she worked as a Community Service Worker early in her career providing direct service to the Filipino World War II Veterans. Alongside this role, she helped in pushing legislation for equity for the "Veteranos" within a national campaign. Juslyn also managed the Bill Sorro Housing Program (BiSHoP), a program that linked affordable housing opportunities to low-moderate income individuals and families.
Currently, Juslyn serves as Vice Mayor of Daily City. She is also a Community Engagement Associate for the 5M project of Forest City, a mixed use development in South of Market, San Francisco. She knows the community development opportunities that will bring real tangible affordable housing, jobs and youth development in the neighborhood her mother immigrated to in 1973. She is passionate to create meaningful partnerships with the private sector and nonprofits for positive changes and support for community endeavors.
Juslyn currently volunteers for the SamTrans Citizen Advisory Committee as Chairwoman, Senior & Disability Action as a board member, South of Market Business Association board member and actively involved with the Filipino American Democratic Club of San Mateo.
Steve Martinez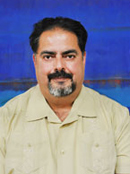 Steve Martinez has over 20 years of experience in the field of Human Resources. He has worked in corporate, government, non-profit, and private consulting settings and has volunteered or worked at non-profit organizations that include the San Francisco Conservation Corps, United Way of the Bay Area, La Raza Information Center, Center for New Citizens, College of Ethnic Studies at San Francisco State University, and the Friends of the San Francisco Library.
He seeks to assist organizations with the delivery of services to limited English speaking communities and promote the use of learning institutions in order to better one's life thereby benefiting one self, one's family, and the community where one lives and works.
Kirsten Pinochi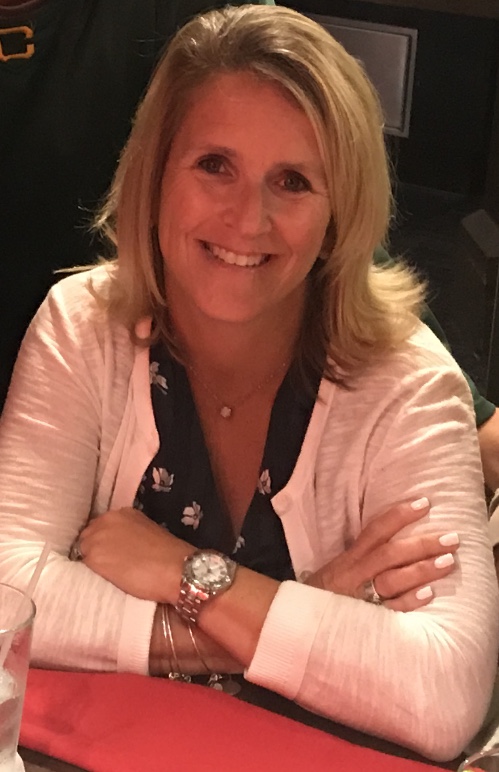 Kirsten Pinochi is the General Manager for Recology San Bruno. Recology San Bruno provides garbage, recycling and organics services to the residents and commercial businesses in San Bruno. Kirsten received her AA from Skyline College and from there graduated from San Francisco State University with her BS in Business Administration with a focus in Management. She has worked in a management capacity with large corporations, like Citibank and Oracle. She has served on the Board of Directors with the San Bruno Chamber of Commerce and is past president and a current member of the San Bruno Rotary Club. Kirsten was born and raised in San Bruno. Her children attended school in the San Bruno Park School District and will be graduating college in 2023. She enjoys being outdoors with her dogs, and spending time with her husband and friends in the beautiful wine country.
Teresa Proaño
Teresa Proaño was born in San Francisco and has lived in Daly City all her life where she and her husband have raised their family. She currently works as the assistant to the president for Duggan's Serra Mortuary, the largest family-owned funeral home in Northern California. As an employee with Duggan's, she has been active in various outreach programs, generously supporting the community.
A graduate with honors from Skyline College in 1999, two of her three children also attended Skyline College. Her daughter, Melissa, transferred to UC Davis and is currently completing her studies at SF State; her son, Esteban transferred to UCLA, class of 2009. Her oldest son Nick is a graduate of UC Berkeley, class of 2003. She has served three years as chair of Skyline College President's Council and and three years as a co-chair of the Breakfast Committee.
Teresa currently participates as a member on the following boards and commissions: commissioner on the Daly City Planning Commission; past chair and vice-chair of the Daly City Recreation Commission; committee member on Seton Medical Center Foundation; Daly City Host Lions Club; vice-president, Hillside Homeowners Association; and vice president on the North Peninsula Food Pantry and Dining Center of Daly City. She has also served a number of years as a board member of the Daly City-Colma Chamber of Commerce.
Charles Schuler
Charles Schuler is the Director of Communications for the San Francisco International Airport (SFO) with primary responsibility for the airport's internal and external communications functions, including: planning and strategy, social media, airport staff and tenant communications, newsletters, integrating marketing technology, web & app content and development. Charles also contributes to marketing, new route development, customer service and other working groups across the airport.
Prior to joining SFO in 2011, Charles developed a broad understanding of the travel, transportation, and tourism industry with experience in the airline and hotel industries. Having worked for major brands like Air New Zealand, Emirates, Hilton, and United Airlines in a variety of capacities, he also has experience in strategic planning, business development, revenue management, inventory forecasting, aircraft scheduling, destination marketing, sales, and sales strategy & planning. Charles holds a Master of Tourism Administration from the School of Business at George Washington University and a B.S. in Finance with a concentration in Scandinavian studies from the University of Maryland, College Park.
---
---
In Memorium - Carolyn Livengood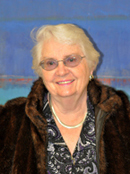 With great sadness and deepest condolences to family and friends, we share the news that Carolyn Livengood, a founding member of the President's Council passed away on Tuesday, October 3, 2017 peacefully in her home surrounded by family. Carolyn was a longtime supporter of so many organizations throughout the region, including Skyline College, where she has made a lasting impact. She served on the first bond oversight committee when the college was built in 1969 and she was part of the first graduating class. As an alumni, she was a proud charter member of the President's Council, providing 18 years of dedicated service. Carolyn was particularly committed to serving Veterans and was a regular supporter of the Skyline College Veteran's Resource Center.
Carolyn was journalist, writing the "Livengood" column for the San Mateo County Times in print, and then online. We can take comfort in the fact that so many lives in this county, including our students' lives, are better because of her passion, volunteerism and talents she so willingly and consistently gave.