Friday August 12
Staying Connected
We are very excited to invite you join us for Skyline College's Adjunct Faculty Teaching & Learning Symposium | Staying Connected where we will continue to advance Skyline College's mission "to empower and transform a global community of learners." This year's theme, Staying Connected, will feature programming and learning opportunities that support exploring connection to our college, our pedagogy, and our community at large. We look forward to another great symposium and being in community with you. Start browsing now and sign up for the sessions you would like to attend. Breakfast starts at 8:30 AM and sessions run from 9:00 AM - 2:30 PM.
Note: This year's symposium will take place primarily in person in Bldg 12. To support the health, safety, and peace of mind of our community, we ask that you plan to wear your mask during the indoor portion of the programming.
For more information, contact Bianca Rowden-Quince or Ricardo Flores.
Don't forget to engage with us on Twitter #SkyFlex for chances to win raffle prizes!
Adjunct Symposium
All adjuncts who attend and participate in the Adjunct Symposium are eligible to be paid for their time. Adjuncts will submit timesheets for six (6) hours at their applicable individual special rate to be processed by the CTTL. Not sure about your special rate? Review the Adjunct Special salary schedule updated in June 2022.
Please download and sign your timesheets: name, G#, special rate, and signature and turn in by Monday August 15, to Karen Dimalanta in ASLT. The timesheet is already filled out with the FOAP code.
How to Register
Register via the Vision Resource Center (VRC) to get credit on your transcript.
In a new tab or browser window, log into the

SMCCCD

Portal with your SMCCCD credentials and click the Vision Resource Center tile.

(Do not skip Step 1)

On the Schedule page,

r

eview the list of workshops

and select ONE workshop for each Block.

Click the "Register" button once to open the calendar of events for the Adjunct Symposium.

When you click on the "

Register

" button, you will be directed to the VRC page with a calendar of events for the Adjunct Symposium (

you may have to sign into the SMCCD portal if you skipped Step 1- use the same login as your email

).

Select each workshop your wish to attend, including meals. Choose the red "

Reques

t

" button for each workshop.

After you register for each workshop, you should receive a confirmation email from the Vision Resource Center with an Outlook invitation for that time. If you don't see the confirmation in your inbox, check your Junk folder. You can also look at your VRC Transcript to verify which workshops you have added.
If you change your mind and want to select a different workshop, that's totally fine. Just go to your Transcript in the VRC and, next to the workshop you no longer wish to attend, just select "Withdraw."
You can find all the Zoom links here on the Schedule page on the day of the event or before.
Need an ADA accommodation? Email skylinecttl@smccd.edu in advance with any details.

Staying Connected
Skyline College places great value in developing the skills and talents of its faculty and staff. We believe that well-prepared and well-equipped faculty are essential for Skyline College to meet the challenges of providing high quality instruction and promoting student success in a rapidly evolving educational environment. In coordination with the Center for Transformative Teaching & Learning (CTTL), the Skyline College Adjunct Symposium aims to provide you with knowledge, skills, and tools to foster success in the online, hybrid, and F2F classroom, while also sharing with you best practices for teaching and helping students accomplish their educational goals.
Register
Evaluate
Follow us on Twitter @CTTL_Skyline and share pics and reflections during the event with #SkyFlex. Raffle prizes will be chosen amongst the tweeters!
Breakfast | 8:30 AM - 9:00 AM
Eat, Mingle, Meet Campus Leadership and Community (in-person)
Center for Transformative Teaching & Learning (CTTL)
Building 12, Farallon Room | 8:30 - 9:00 AM
Join us for delicious breakfast and a chance to chat with the President, Vice President of Instruction, Vice President of Student Services, and the Deans. Be sure to register for breakfast so we have enough food!
Morning Welcome and Keynote | 9:00 AM - 10:45 AM
Welcome and Introductions
Dr. Melissa Moreno & Campus Leaders
Building 12, Farallon Room | 9:00 - 9:10 AM
Welcome greeting from Dr. Melissa Moreno, Skyline College President, and introduction member s of our campus leadership team before our guest speaker begins.
Building Connection in Community
Chelsea Cotton - Executive Coach w/the C-Suite Collective
Building 12, Farallon Room | 9:10 - 10:45 AM
In this workshop we will explore deeper ways of connection to Self, one another, and the larger community. Through interactive experiences including somatic processes, self reflection, and partnership we will transform our relationship with Accountability and Belonging, and practice Curiosity which expands possibility and perception.
Break and Transition | 10:45 AM - 11:00 AM
Morning: Concurrent Sessions 1 | 11:00 AM - 12:00 PM
Peoples College Initiative and the Education Master Plan
Ingrid Vargas, O'KenZoe Selassie-Okpe, and Danni Redding Lapuz
Building 12, Room 120 | 11:00 - 12:00 PM
This session will provide an overview of the Peoples College Initiative (PCI), what has been accomplished thus far, and how PCI will be institutionalized via the 2023-2028 Education Master Plan (EMP). Breakout groups will have the opportunity to review and weigh in on 3 PCI/EMP goals: and corresponding draft strategies: *Be an antiracist and equitable institution. *Foster a thriving learning and work environment. *Cultivate civic-mindedness to empower self and strengthen society. Participants will learn about the importance of part-time faculty perspectives and how to engage with the PCI and EMP during the year ahead. Strand: Connecting with the college
What do Grades Measure? Dipping Your Toes into Equitable Grading Strategies
Andrea Fuentes and Faculty from the Grading or Equity Book Club
Building 12, Room 134 | 11:00 - 12:00
What do grades really measure, anyway? Do traditional grading practices foster inequity? Have you heard the chatter about grading for equity, ungrading, or alternative grading practices? Come to explore some options you can try on a smaller scale, such as the single point rubric, mastery grading, or emphasizing feedback. Bring your laptop and ideas to share with your colleagues. Strand: Connected to my pedagogy
Skyline's Got Talent: "This is Your Voice"
Cassidy Ryan White, Soledad McCarthy, Grace Beltran, Ame Maloney
Building 12, Room 130 | 11:00 - 12:00 PM
Have you ever wanted to be a part of the Skyline Academic Senate or wondered what they do? Are you interested in having the voice of faculty and students heard? We will highlight the exciting work of the Academic Senate and all of the "talent categories" involved. Bring your questions! Strand: Connected to my community
Lunch and Community Time | 12:05 PM - 12:45 pm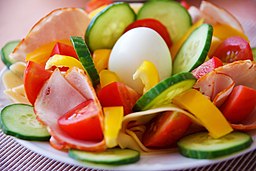 Community Time
Join us in for a delicious lunch, and raffle for awesome prizes that support teaching & learning and bit of Skyline Spirit. Lunch will take place in Bldg 12, Farallon Room.

Be sure to register for lunch so we can ensure that there is plenty of enough food.
Register
Afternoon: Concurrent Sessions 2 | 12:50 PM - 1:40 PM
Connecting Faculty to Institutional Research and Data at Skyline College
Zahra Mojtahedi and Dr. Christopher Collins
Building 12, Room 130 | 12:50 - 1:40 PM
This interactive session includes a hands-on exploration of Skyline College's public-facing Tableau data dashboards, as well as an overview of the customized course success data report that is available to individual faculty through PRIE upon their request. The session will also include a broad introduction to the work of the Office of Planning, Research, & Institutional Effectiveness (PRIE) and opportunities to collaborate with PRIE to support faculty in their various roles. (participants are encouraged to bring a laptop and/or mobile device). Strand : Connected to the college
SESSION CANCELLED: Creating a Liquid Syllabus
Dr. Bianca Rowden-Quince
CANCELLED | 12:50 - 1:40 PM
This session has been cancelled. The facilitator lost her voice. No worries, the session materials are available. Please email the CTTL for materials at: skylinecttl@smccd.edu.
Mi Casa es Su Casa (My House is Your House) - Humanizing Our Classrooms
Soledad McCarthy and Felicia Alvarez Mazzi
Building 12, Room 116 | 12:50 - 1:40 PM
Have you ever felt welcome, seen, and heard in a learning space? We will discuss ways to create a welcoming, engaging and safe learning environment for our students while using humanizing strategies to increase student retention and success. Strand: Connected to my pedagogy
Weaving DEI into your Pedagogy: Case Studies from Skyline College Faculty
Nate Nevado and Katie Hern
Building 12, Room 120 | 12:50 - 1:40 PM
In our current educational and political climate, diversity, equity, and inclusion (DEI) are at the forefront of professional learning. Faculty often state that they are familiar with DEI principles but are searching for practical ways to implement and operationalize DEI principles in their classroom. To inspire moving from DEI familiar to DEI practitioner, we've invited a few of our Skyline College faculty colleagues to share their journey toward weaving DEI into their pedagogy. Come learn about their approaches to DEI and discuss best practices for moving from familiar to practitioner. Strand: Connected to my pedagogy
Break & Transitions | 1:40 PM - 1:50 PM
Closing Session | 1:50 PM - 2:30 PM
Staying Connected to Professional Learning & the community
Suji Venkataraman, Tamara Perkins, Maryam Khan, & the CTTL Team
Building 12, Farallon Room | 1:50 - 2:30 PM
Join us for a facilitated discussion and brainstorming on how to stay connected to professional learning and the Skyline Adjunct Community. During this session, we'll discuss how staying connected has happened in the past and we'll discuss how to move forward with creating and maintaining community throughout the year. Guiding questions: What does community look like? What does the community feel like? What needs can be met through community? How will the adjunct community be defined? What are the opportunities for the community to stay connected? How and how often? Timesheet submission and surveys. Strand: Connected to the community
Primary Contact
Faculty Information