Coming in August 2023
Staying Connected
We are very excited to invite you join us for Skyline College's Adjunct Faculty Teaching & Learning Symposium | Staying Connected where we will continue to advance Skyline College's mission "to empower and transform a global community of learners." This year's theme, TBA, will feature programming and learning opportunities that support exploring connection to our college, our pedagogy, and our community at large. We look forward to another great symposium and being in community with you. Start browsing now and sign up for the sessions you would like to attend. Breakfast starts at 8:30 AM and sessions run from 9:00 AM - 2:30 PM.
Note: This year's symposium will take place primarily in person in Bldg 12. To support the health, safety, and peace of mind of our community, we ask that you plan to wear your mask during the indoor portion of the programming.
For more information, contact John Ulloa, Professional Development Coordinator.
Don't forget to engage with us on Twitter #SkyFlex for chances to win raffle prizes!
All adjuncts who attend and participate in the Adjunct Symposium are eligible to be paid for their time. Adjuncts will submit timesheets for six (6) hours at their applicable individual special rate to be processed by the CTTL. Not sure about your special rate? Review the Adjunct Special salary schedule updated in June 2022.
How to Register
Register via the Vision Resource Center (VRC) to get credit on your transcript.
In a new tab or browser window, log into the

SMCCCD

Portal with your SMCCCD credentials and click the Vision Resource Center tile.

(Do not skip Step 1)

On the Schedule page,

r

eview the list of workshops

and select ONE workshop for each Block.

Click the "Register" button once to open the calendar of events for the Adjunct Symposium.

When you click on the "

Register

" button, you will be directed to the VRC page with a calendar of events for the Adjunct Symposium (

you may have to sign into the SMCCD portal if you skipped Step 1- use the same login as your email

).

Select each workshop your wish to attend, including meals. Choose the red "

Reques

t

" button for each workshop.

After you register for each workshop, you should receive a confirmation email from the Vision Resource Center with an Outlook invitation for that time. If you don't see the confirmation in your inbox, check your Junk folder. You can also look at your VRC Transcript to verify which workshops you have added.
If you change your mind and want to select a different workshop, that's totally fine. Just go to your Transcript in the VRC and, next to the workshop you no longer wish to attend, just select "Withdraw."
You can find all the Zoom links here on the Schedule page on the day of the event or before.
Need an ADA accommodation? Email skylinecttl@smccd.edu in advance with any details.

Staying Connected
Skyline College places great value in developing the skills and talents of its faculty and staff. We believe that well-prepared and well-equipped faculty are essential for Skyline College to meet the challenges of providing high quality instruction and promoting student success in a rapidly evolving educational environment. In coordination with the Center for Transformative Teaching & Learning (CTTL), the Skyline College Adjunct Symposium aims to provide you with knowledge, skills, and tools to foster success in the online, hybrid, and F2F classroom, while also sharing with you best practices for teaching and helping students accomplish their educational goals.
Follow us on Twitter @CTTL_Skyline and share pics and reflections during the event with #SkyFlex. Raffle prizes will be chosen amongst the tweeters!
Breakfast | 8:30 AM - 9:00 AM
Eat, Mingle, Meet Campus Leadership and Community (in-person)
Center for Transformative Teaching & Learning (CTTL)
Building 12, Farallon Room | 8:30 - 9:00 AM
Join us for delicious breakfast and a chance to chat with the President, Vice President of Instruction, Vice President of Student Services, and the Deans. Be sure to register for breakfast so we have enough food!
Morning Welcome and Keynote | 9:00 AM - 10:45 AM
Break and Transition | 10:45 AM - 11:00 AM
Morning: Concurrent Sessions 1 | 11:00 AM - 12:00 PM
Lunch and Community Time | 12:05 PM - 12:45 pm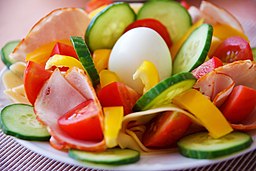 Community Time
Join us in for a delicious lunch, and raffle for awesome prizes that support teaching & learning and bit of Skyline Spirit. Lunch will take place in Bldg 12, Farallon Room.

Be sure to register for lunch so we can ensure that there is plenty of enough food.
Register
Afternoon: Concurrent Sessions 2 | 12:50 PM - 1:40 PM
Break & Transitions | 1:40 PM - 1:50 PM
Closing Session | 1:50 PM - 2:30 PM
Primary Contact