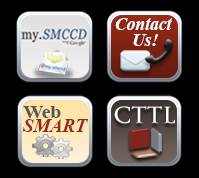 Tips for Success in Online Courses:
10 Ways to Be a Successful Online Student
Start the semester right. The first week of an online class can set the tone for the rest of the semester. Use these first days wisely – see  What to do During Your First Week in an Online Class.
Embrace the syllabus. Print a copy, but don't just file it away – check it early and often!
Become a master of online tools. Become familiar with using multimedia technology and the course tools – click around the course room! Google's tools can be an amazing resource for your studies. Improve your research skills by mastering Google Search, Google Scholar, Google Books, and other popular resources.
Create a dedicated place for your studies. Whether you have an entire office or just a desk in your living room, make sure it's organized with the supplies you need and is available for use at any time.
Achieve family / school balance. When learning at home, it's often difficult to manage the load. Anticipate scheduling problems and come up with a solution that works for everyone. If you're going on vacation or have a meeting out of town, work ahead.  This link can help you achieve balance.
Play off your strengths. Just reviewing your notes can be uninspiring. Personalizing your study time should make it more enjoyable and more productive - find out what your learning style is and use it to excel. Take this learning style assessment and then use the chart below to match your strengths.

| Learning  Style | Preference for information acquisition |
| --- | --- |
| Visual/Verbal | Prefers to read information |
| Visual/Nonverbal | Uses graphics or diagrams to represent information |
| Auditory/Verbal | Prefers to listen to information |
| Tactile/Kinesthetic | Prefers physical hands-on |



Become a respected discussion participant. Online class chat and discussion rooms can be the best place to make connections, share your insights, and stand out in the crowd. Learn how to communicate and take these venues seriously.
Stay on schedule. You cannot afford to get behind in an online class. Know the deadlines and meet them!
Know how to ask for help. It is important to build a relationship and ask for help when necessary. Learn how to communicate effectively with your instructor(s) and avoid the misunderstandings that can arise with electronic discussion.
Stay motivated. Online learning is an endurance sport. When you're feeling burned out and tired of staring at a screen, don't slack. Remember that everyone has good days and bad. The key to online class success: never give up.
Need technical help or log-in problems ? Get Help.
Don't understand the course material or what you are supposed to be working on? Ask your instructor using the contact method listed in the syllabus!