2020 Spring Musical
**** POSTPONED ****
Skyline College Apri 17, 18 and 19, 2020 performances of CHICAGO, the musical, are cancelled and the production postponed to a future date.
Coming soon...
Skyline College Behind the Curtain: CHICAGO VIP Broadway Celebrity Zoom Interview Sessions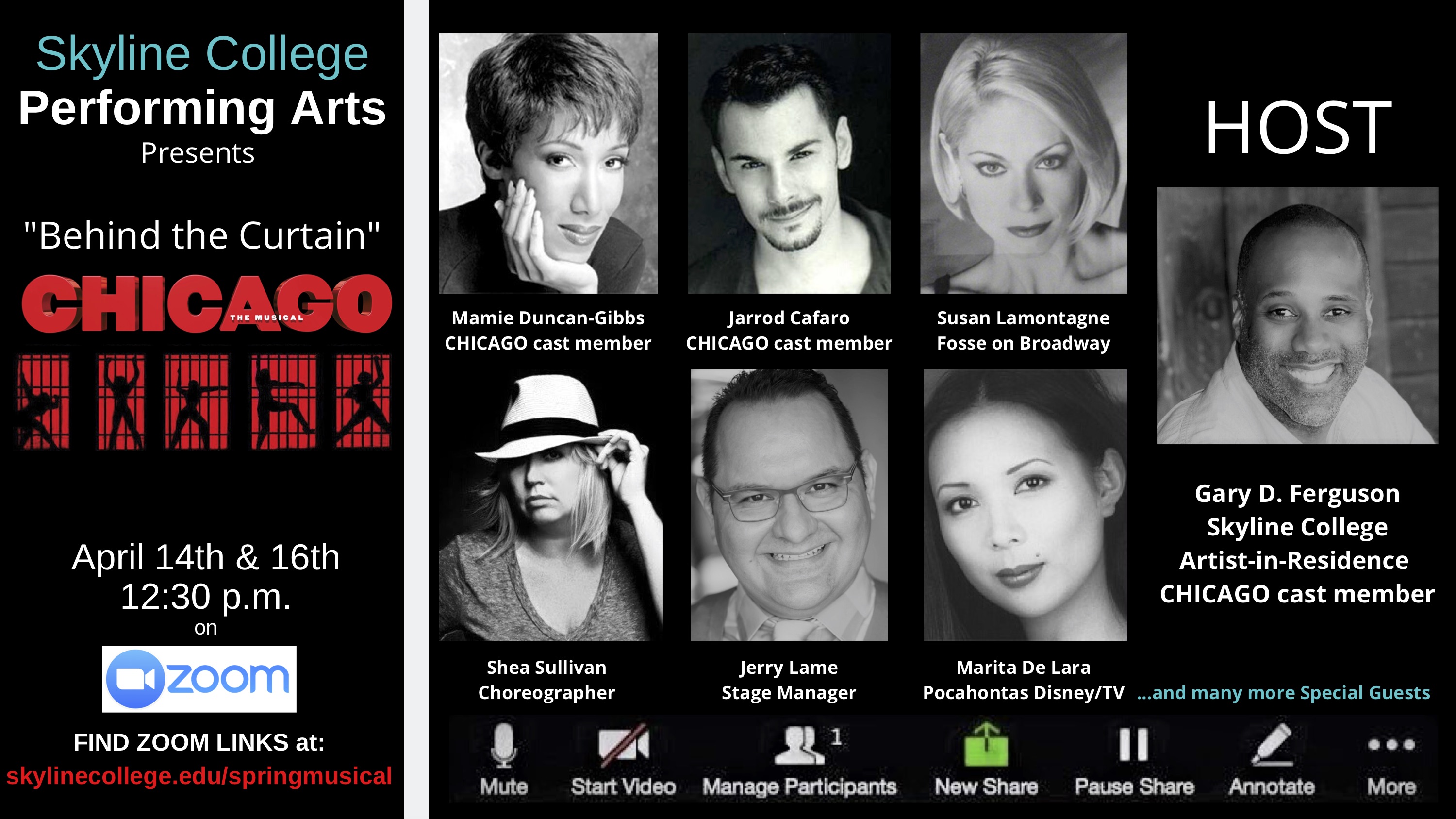 Although live performances of CHICAGO are postponed, the faculty, staff and cast understand and support the current need for common cultural experiences to remind us of what we share. In response, Skyline College Artist-in-Residence Gary D. Ferguson will host our first Skyline College Behind the Curtain, VIP Broadway Celebrity Zoom Sessions with cast members from the original Broadway touring company of CHICAGO and other Broadway professionals in costumes, dance, hair, and sets.
We invite the entire Skyline College community to join in on:
To participate in this event you will join a Zoom webinar. You cannot enter the event until at or after the time the webinar begins. To join the webinar, click the link. If the host hasn't started broadcasting the webinar, you'll receive the following message:
"Please wait for the host to start this webinar"
Please wait and join at or after the time the webinar starts (12:30 p.m. PST).
General Information about the Spring Musical
For more information about participating in a production (performing or assisting), contact:
For more information about playing in a pit orchestra, contact:
For more information about working on technical production, contact: