Panelists
THE PROGRAM
5:00 p.m. - Opening Remarks
5:10 p.m. - Film Screening - The Judge
6:30 p.m. - Panel Discussion
7:30 p.m. - Film Screening - We Are Not Princesses
9:00 p.m. - "Meet the Filmmaker" Reception
9:30 p.m. - Event Close
ABOUT OUR PANELISTS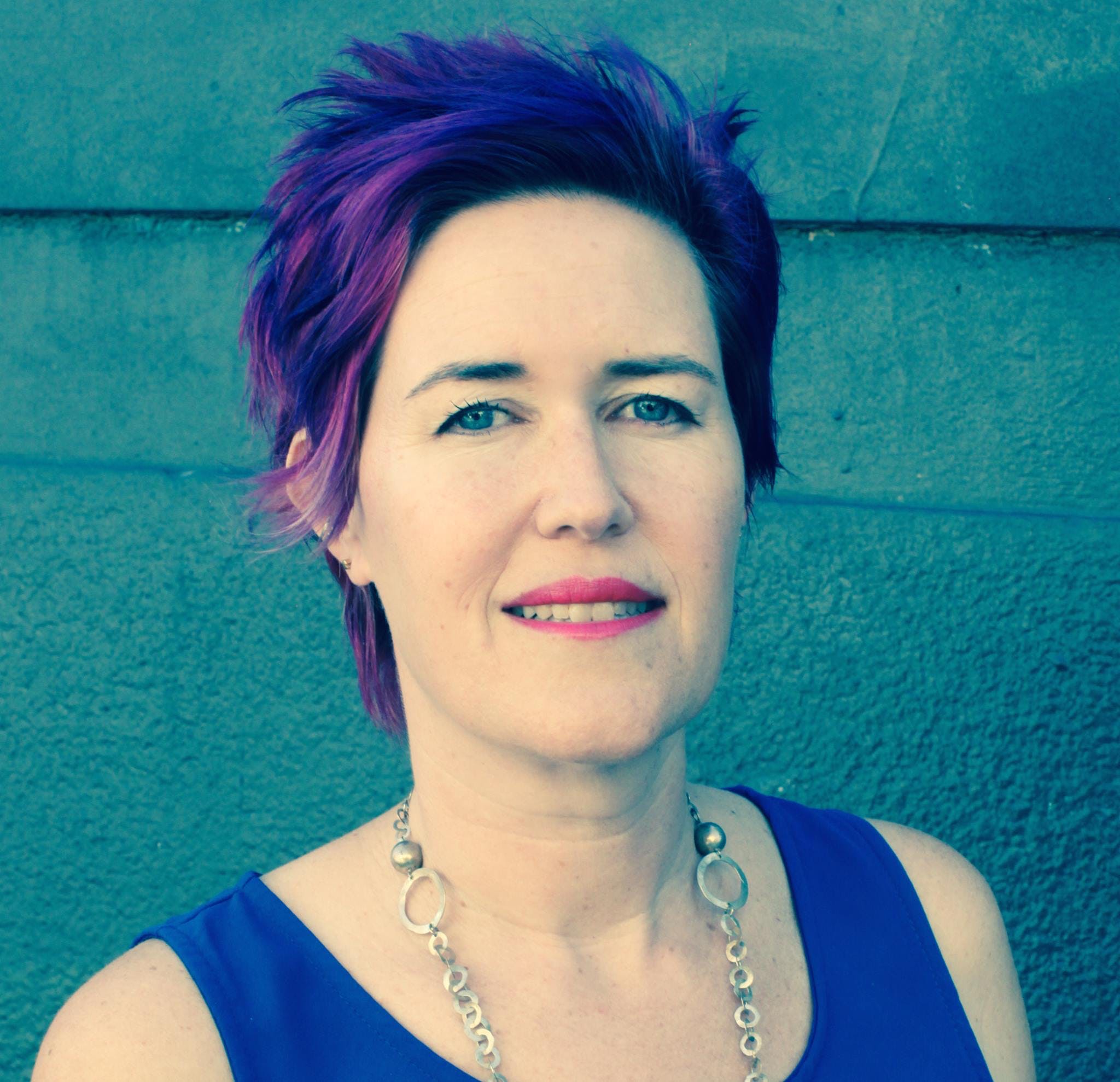 Sara Maamouri, Co-Producer and Editor, is an Emmy-nominated documentary filmmaker and editor who has explored a diverse range of topics for over 20 years. Her work touches on social, educational, and political issues, from a teacher and students performing under extraordinary circumstances (The Music's Gonna Get You Through, 2010) to rebuilding a life in a former war zone (Amal's Garden, 2012). Her most recent films include We Are Not Princesses (2018) and the Peabody Award-winning film The Judge (2017). A multilingual Tunisian educated in New York and California, Sara brings cultural sensitivity to her editing, production, and story development, creating impact-focused narratives to attract and engage rapidly evolving audiences.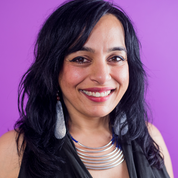 Kathy Zarur, PhD, Associate Professor Art History at Skyline College, is an educator, curator, and conference organizer in the San Francisco Bay Area. Her research areas include modern and contemporary South West Asian/diaspora art, museums, and the history of exhibitions. Zarur's curatorial work centers on place as both a lived and imagined subject to consider themes such as belonging, exile, landscape, and mutual care in collectivity.
Her most recent exhibition, Preoccupations: Palestinian Landscapes, opened in San Francisco and traveled to Detroit in 2019-2020. She has curated exhibitions for the San Francisco Arts Commission, Minnesota Street Project, SOMArts, San Francisco State University, and the Museum of the African Diaspora. She was assistant curator of the 2011 Sharjah Biennial in the United Arab Emirates and in 2013, she co-produced a live musical performance installation with artist Wael Shawky. She has organized several symposia, including Chinese Painting Here, Then and Now (SFSU/Asian Art Museum, 2020), Teaching Art of the Middle East and Islamic World (SFSU/de Young, 2017), and Zones of Representation (SF Camerawork, 2016). She has published articles in Art in America and Broadsheet. An essay about the Iraqi Syrian artist Madiha Umar in the American Art Journal is forthcoming (Summer 2022). Zarur holds a PhD in art history and certificate in Museum Studies from the University of Michigan. She teaches art history at Skyline College.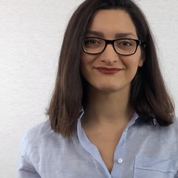 Mahsa Tavakkoli is an ESL instructor for the Silicon Valley Intensive English Program (SVIEP). She was born and raised in Iran, where she earned a Bachelor's degree in English-Farsi translation and a Master's degree in TEFL. She's enjoyed teaching language learners of all skills and backgrounds for 14 years. Mahsa moved to the Bay Area from Iran in 2015 to earn a second Master's in TESOL. Mahsa enjoys visiting museums, gardening, and kickboxing.
STUDENT PANELISTS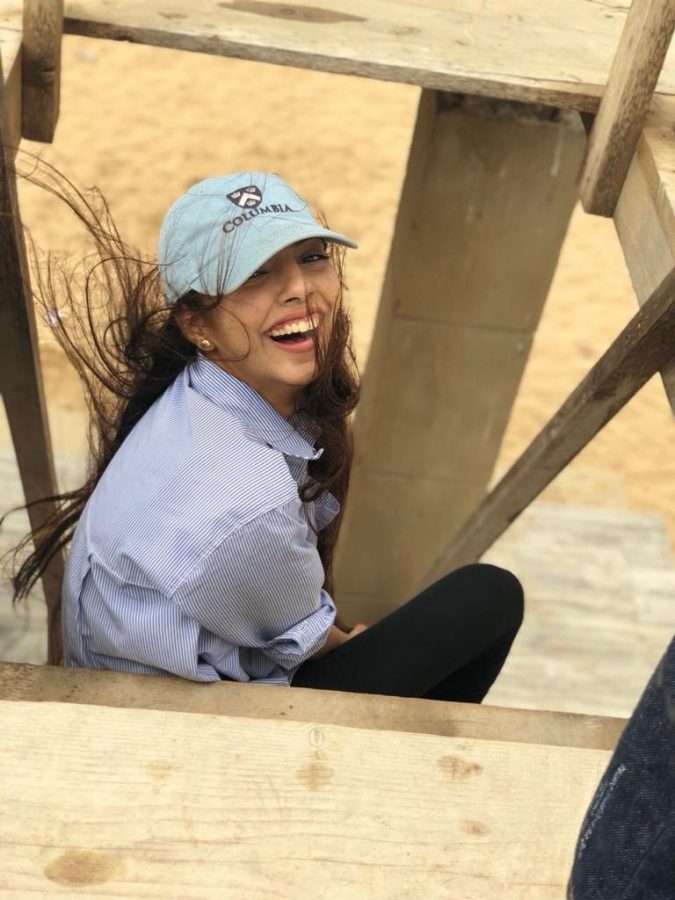 Umaima Ejaz, Skyline Student
Editor-in-Chief, Skyline View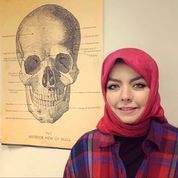 Hajer Mkawer, CSM Student
President of CSM Muslim Student Association
FACULTY MODERATOR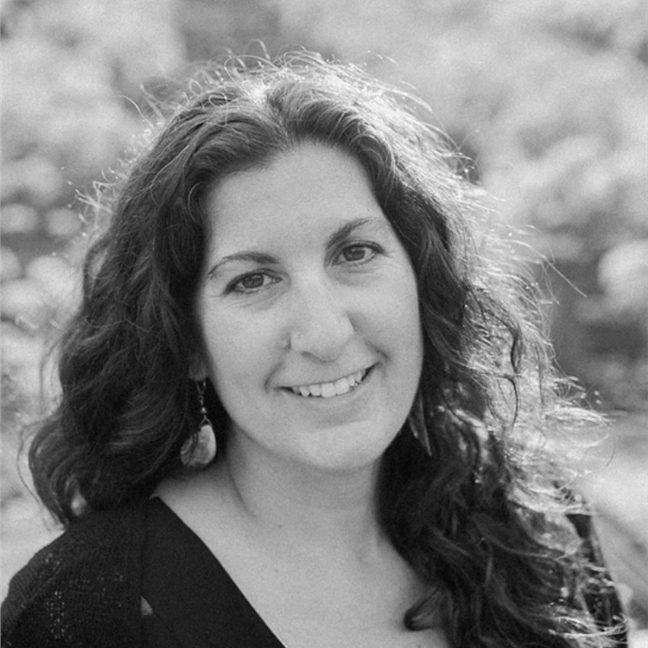 Tamara Perkins is an award-winning filmmaker and changemaker focused on documentaries that inspire transformative change through dialogue, healing and advocacy. Pulling from her work in restorative justice as a grief support facilitator, speaker and nonprofit director, she founded Apple of Discord Productions in 2006. Connecting media, activism and healing, she developed programs such as the Wisdom Project and San Quentin Media Project, which trained at-risk youth and incarcerated men in filmmaking as a tool for transformation.
Tamara's film Life After Life (2018) began in her yoga class inside San Quentin State Prison when the men asked her to tell their story and continues to be a catalyst for learning and advocacy nationally. As a crime survivor and justice impacted family member, this film is both especially meaningful and provides an often-overlooked proximity to storytelling. Her upcoming films, Clarissa's Battle and Rebound, were each similarly inspired by a personal connection to the subject matter. Her recent feature script melds present day social, moral, and ethical questions with a Woman-driven SciFi Thriller. As a national speaker, Tamara's repertoire spans from filmmaking to prison issues and human rights. Notable partners include ACLU, Southern Poverty Law Center, Stanford Law and the Houston Institute for Race and Justice at Harvard Law. She is a recipient of the National Council on Crime and Delinquency's Media for a Just Society Award. Tamara received her MFA from Vermont College of Fine Arts and is an adjunct faculty at St. Mary's College of California and Skyline College.