Expanding Your Horizons (EYH)
Have you thought about what you're going to do after high school or college? Do you dream about an exciting career? It's time to get started! Most rewarding careers today require some knowledge of science and math.
The 40th Annual Expanding Your Horizons in Math and Science Conference at Skyline College will be held on Saturday, March 18, 2023!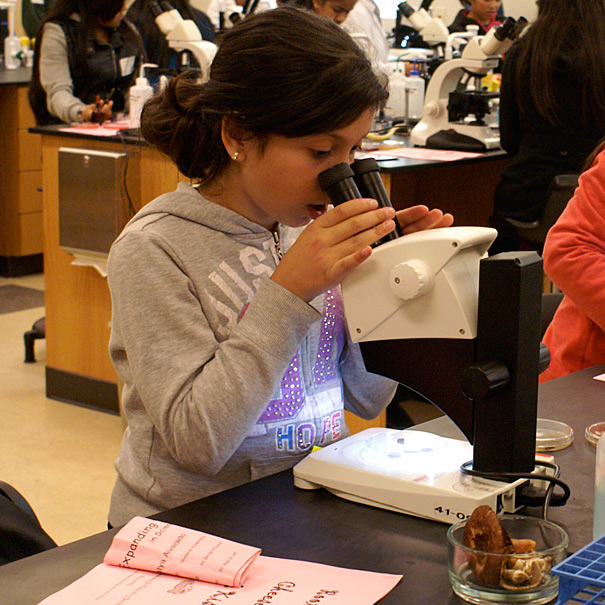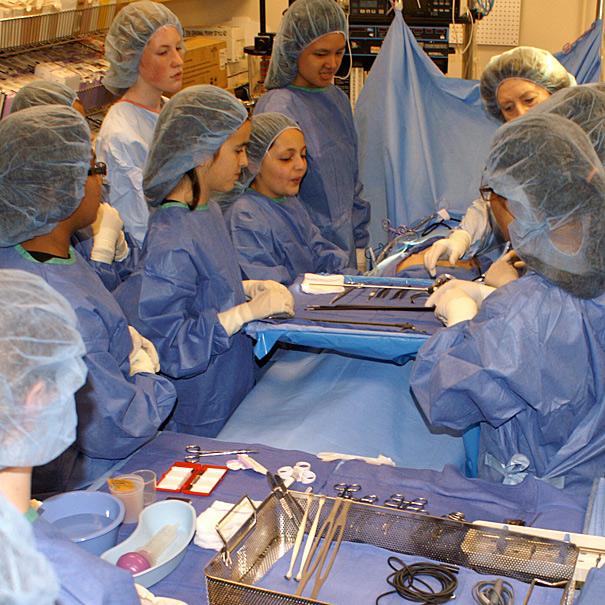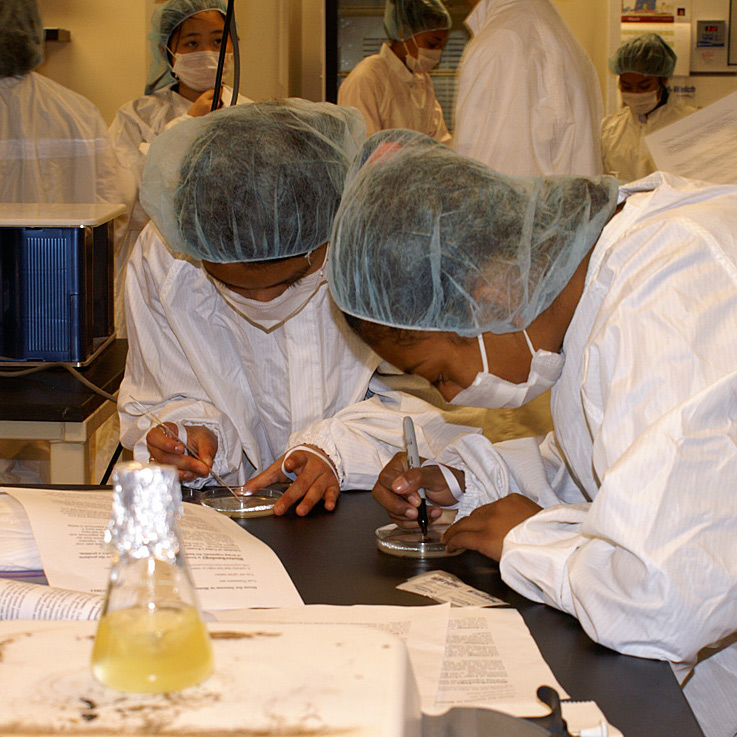 Expanding Your Horizons (EYH) is a conference for 6 through 12 grade young women to learn about career opportunities in math and science. Science and math careers are fun, exciting, and rewarding and so is EYH!
Math and science were chosen as a conference focus to help break down sex-stereotyping regarding the success of females in traditionally male-dominated careers and to provide role models and encouragement for the young women attending EYH.
Conference participants conduct lab experiments, wire high-tech phone systems, examine microscopic creatures, and design their own computer software. Each girl attends three hands-on workshops during the all-day conference. During the day, the girls participate in a Problems and Puzzles Contest. Contest winners receive A Day With a Scientist.