Resources for Transition to Canvas
Don't wait until the last minute to move your content and build your courses!

CTTL Recommendations: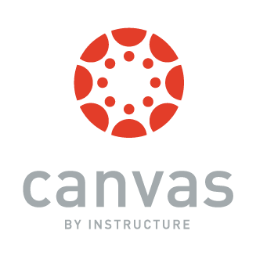 Move Content from WebAccess to Canvas:
To preserve your intellectual property, backup and download your WebAccess content by June 6, 2017. If you have used WebAccess for teaching and learning or as a resource for students, CTTL recommends:
Things to Consider
A new Learning Management System (LMS) is an opportunity to start with a clean slate. If you are new to Canvas you will find some tools in WebAccess that are not available in Canvas, and vice versa. You may also find that things work a little bit (or a lot) differently across various LMSs. For these reasons, it is recommended to build from scratch, but we also realize that time is of the essence. Please review the support and training resources below which can help you maximize your time between now and June 6th.
Build your Course in Canvas:
If you are interested in Canvas training opportunities, or have questions about the Canvas transition, please contact the CTTL Distance Education Team (contact information below).
Training resources to help you get started if you are using Canvas as a resource in your Face to Face (F2F) course:
Other Resources:
Technology Support Desk (Skyline College Learning Commons)
The Technology Support Desk is located next to the Drop-In Computer Lab on the 2nd floor of the Learning Commons (Building 5). Students, faculty, and staff can seek support with Library printing, scanning, photocopying or working with computers (as well as in room 5200A). The Technology Support Desk also provides support for Canvas, WebAccess, WebSmart, as well as programs such as Microsoft Office 2013 and various Google apps to support academic excellence.
Online Readiness Modules
These modules can be can be used and embedded into CANVAS courses. The State of California's Online Education Initiative (OEI) has developed the Online Readiness Modules, an innovative set of interactive tutorials and tools, which may increase students' success in your courses. Many of the topics are especially useful at the beginning of a course if you are planning a course orientation or introduction activities.
SMCCCD Online Course Support Center
The Online Course Support Center provides students and faculty with technical support via email, chat, and/or phone.
For email support, click "Open a ticket." After you submit the ticket, a member of the Online Course Support Center staff will respond to you by email or by phone. Email responses will occur from 6:00 AM to 9:00 PM (Pacific), 7 days a week.
For phone support, call 888-998-6010.
Call Center Hours: Monday-Friday: 9:00am - 5:00pm (Pacific)
Center for Transformative Teaching & Learning Distance Education Team
The CTTL maintains the Canvas Information website where you can find status updates and resources to support your online teaching experience. Instructors can also visit or call the CTTL for information about emerging technologies and resources to support the enhancement of teaching and delivery of online, hybrid and Face to Face (F2F) courses.
D.E.Coordinator: Bridget Fischer
Instructional Designer: Dr. Bianca Rowden-Quince
Instructional Technologist: Ricardo Flores
Program Services Coordinator: Marisa Thigpen